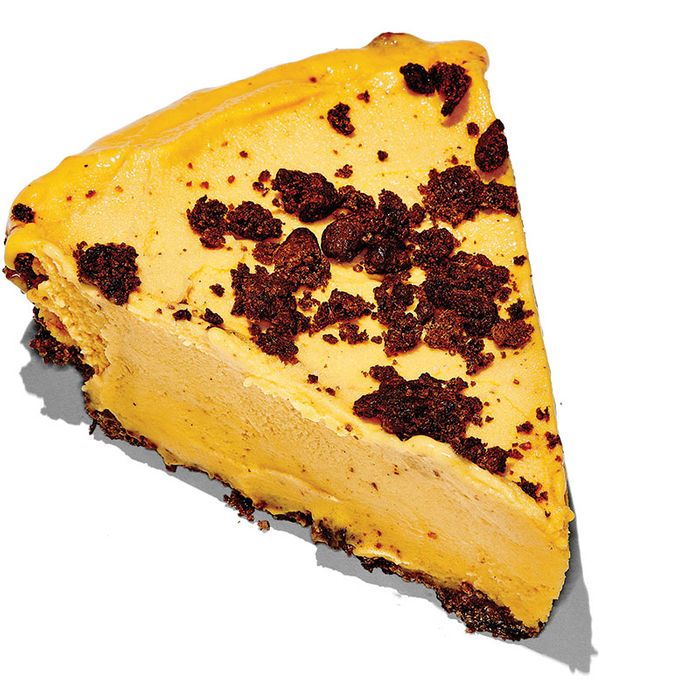 Victory Garden's Pumpkin Pie
Photo: Bobby Doherty/New York Magazine
For those who dare to break the holiday-dessert stranglehold, a new array of pies to finish your feast with surprise endings that are frozen, Nutella-riddled, or prune-laced.
1. Victory Garden's Pumpkin Pie in a Gingersnap Crust, $20 (pictured above)
Surprisingly refreshing and subtly tangy goat's-milk ice cream is flavored with pumpkin and its attendant autumnal spices (allspice, mace, cinnamon), then packed into a gluten-free gingersnap-cookie crust.
31 Carmine St., nr. Bleecker St.; 212-206-7273; orders must be prepaid and require 24-to-48-hour advance notice.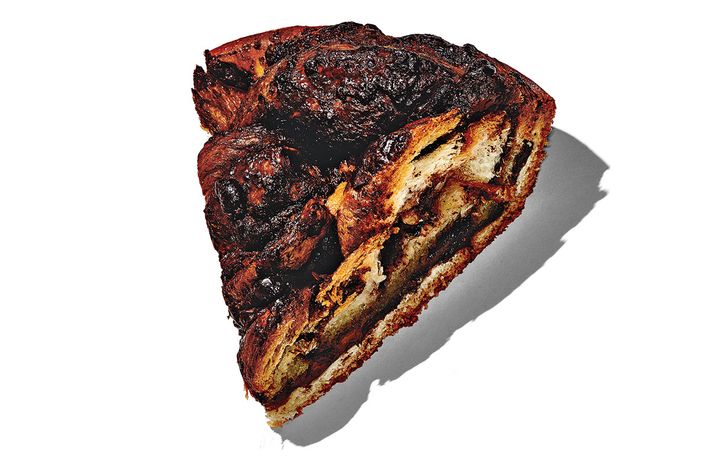 2. Breads Bakery's Chocolate Babka Pie, $35
New York's best chocolate babka turns into a chocolate-babka pie around the holidays.They make it by adding an extra layer of dough (not to mention more chocolate and Nutella), which crisps up and takes on a biscuity, cookielike texture when baked in a pie pan.
18 E. 16th St., nr. Union Sq. W.; 212-633-2253.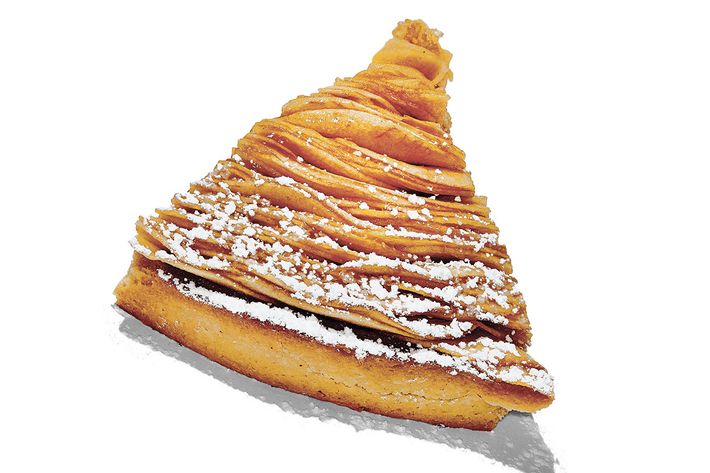 3. Dominique Ansel Kitchen's Honeycrisp Apple Blossom Tart, $50
Ansel upends apple pie's customary selling points (soft-cooked fruit, homeyness) by constructing a meticulously whorled flower out of eight raw Honeycrisps sliced mille-feuille-thin and set in an apple-butter base. It's as much corsage as dessert.
137 Seventh Ave. S., nr. Charles St.; 212-242-5111 or dominiqueanselkitchen.com/shop; orders require 48-hour advance notice.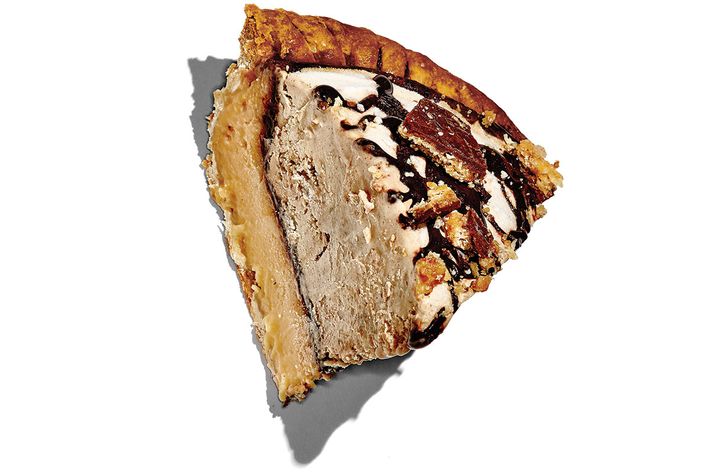 4. Ample Hills' Walt and the Blackbirds Ice-Cream Pie, $52
Three pints of Nonna D's brown-sugar-cinnamon-and-oatmeal-lace-cookie ice cream meet one Salty Honey pie on equally delicious terms. This is a first-time collaboration between Ample Hills Creamery and Four & Twenty Blackbirds pie shop, and since honey— let alone salty honey — doesn't freeze, you don't need a hammer and chisel to eat it. (Read more here.)
Available for preorder at amplehills.com, and pickup November 21 through 25 at Ample Hills locations in Gowanus and Prospect Heights.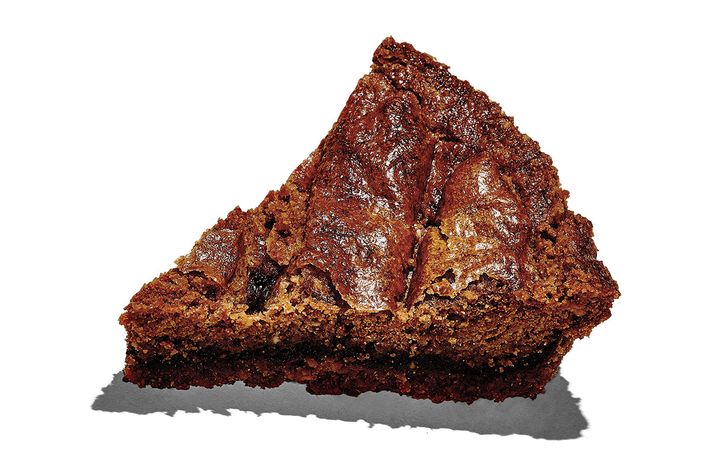 5. Runner & Stone's Dried Plum Walnut Linzer Tart, $26
Peter Endriss's cocoa-and-Kirschwasser-tinged fall version of the classic Austrian torte swaps walnuts for almonds and a prune filling for raspberry jam. The result is crumbly, not too sweet, perfect with coffee, and intended for grown-ups unafraid to call dried plums by their rightful name.
285 Third Ave., nr. Carroll St., Gowanus; 718-576-3360; orders require 48-hour advance notice.
*This article appears in the November 16, 2015 issue of New York Magazine.