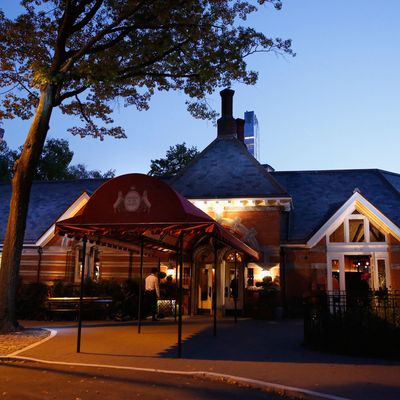 The restaurant hasn't responded to her claim.
Photo: Cindy Ord/Getty Images
An Iraq War vet has filed a lawsuit against Tavern on the Green because she claims the restaurant refused to let her service dog come inside. Yvette Coley was visiting from Florida back in August and decided to have dinner with her mother and daughters in Central Park. According to her suit, though, staff at the Tavern had other ideas and told Coley she couldn't bring her dog, Goldie, in with her because she's not blind (Coley says she relies on Goldie for emotional support). The incident left her feeling "embarrassed," she says, plus "shocked" that hosts as well trained as the Tavern's could be unaware that other types of service animals exist besides seeing-eye dogs. Her suit asks for unspecified damages, arguing the Tavern violated New York's civil-rights laws.
Coley and her family actually ended up at Le Bernardin instead, where they got a table "without reservation, in both senses of the word," the Daily News quotes the court papers as saying. Also, if critical acclaim lately is any indication, she probably got a tastier meal, too.
[NYDN]