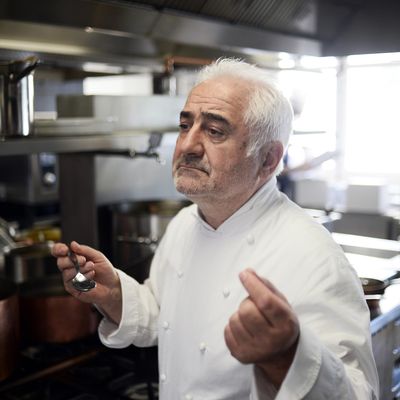 Très mal.
Photo: Stephane de Sakutin/AFP/Getty Images
Here you thought that the greatest threat to French restaurants were microwaveable, factory-made meals. But no: French chefs are up in arms over the booming sharing economy, and they're telling the government to stop underground supper clubs before they cause all of the city's bistros to vanish.
Not willing to idly watch the industry die, restaurant union Synhorcat has appealed the French government, saying that its members' livelihoods are threatened by these home chefs who don't pay taxes or create jobs and also violate health and sanitation rules. The problem for the restaurants — and a primary appeal of the supper clubs to consumers — is that the home chefs, of which restaurant union Synhorcat estimates there are 3,000, can offer comparable meals for much lower prices.
But according to Camille Rumani — a co-founder of Vizeat, Paris's leader in the online supper-club economy — chefs have nothing to be worried about because, as she tells BBC News Magazine, "It is not competition for restaurants. It is a new market we are opening up."
[BBC]