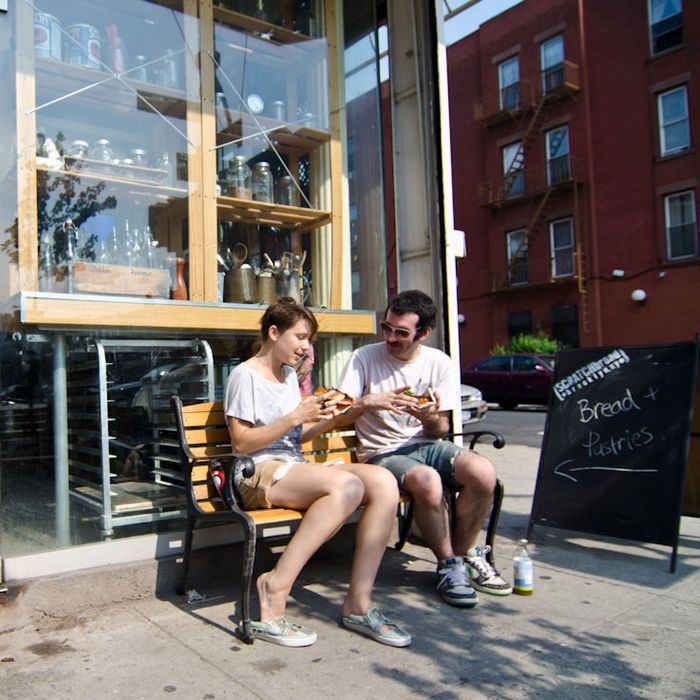 The last day is October 11.
Photo: Dave Ratzlow
The inventive and rightfully acclaimed bakery SCRATCHbread, which owner Matthew Tilden launched out of a takeout window with just $5,000, will close on October 11. The shuttering was announced through the SCRATCHupdates newsletter and linked to through its Twitter account, with a poem of sorts detailing why there will be no more bourbon wheat on Bedford Avenue.
In that message, Tilden writes that he used "up every single drip of passion I had" and "this business works, but not like this." Sadly, he writes, "it's bullshit I have to destroy the most important thing in my life." What's next isn't exactly clear. The baker says he'll "spend some time writing" after the closing, but he also doesn't seem to want to stop baking for people — this operation just wasn't working.
SCRATCHbread's end is unfortunate for many reasons — the sticky buns, those pizza breads, that magnificent bourbon wheat, just to name a few — but it's also notable for being the second significant closing in the neighborhood over the last month. The first was Food Network guy Justin Warner's Do or Dine, which closed after a final service on September 6. As far as SCRATCHbread goes, there are still ten days left to get some loaves, so go and buy as many as you possibly can before they're gone.