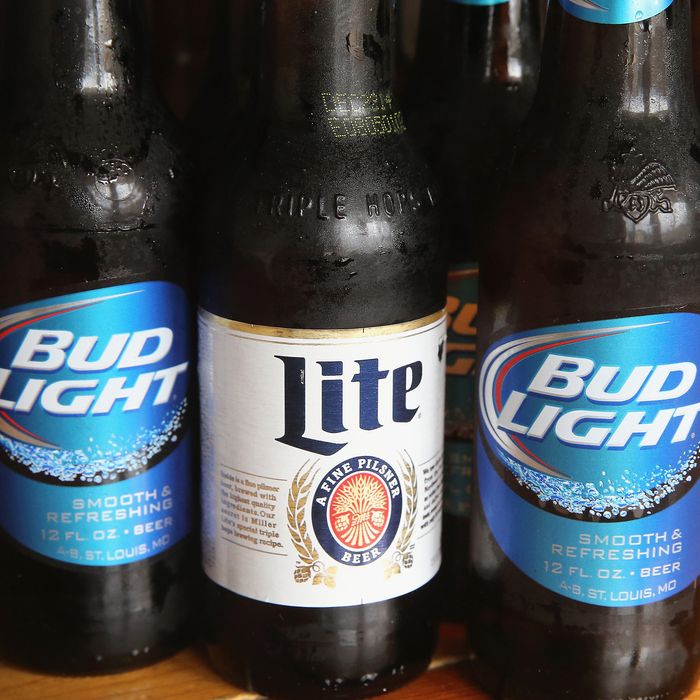 It already all tastes the same anyway.
Photo: Scott Olson/Getty Images
The world's biggest brewer (maker of Budweiser) just suffered yet another setback this morning in its quest to merge with the second-biggest brewer (maker of Miller) in order to make one single monster company that will brew all of the world's beer. Anheuser-Busch InBev offered $104 billion for rival SABMiller, its third proposal for the brewing conglomerate, but, as it did with the previous two offers, SABMiller promptly rejected this one, too.
In reality, experts still say the deal is going to happen; SABMiller simply intends to play hardball during the negotiations. The company's chairman calls SABMiller "the crown jewel of the global brewing industry" and says that A-B InBev's offers are "very substantially undervaluing" them, perhaps "deliberately." A-B InBev's new offer breaks down to £42.15 (about $65) per share of SABMiller, up from £38 and £40. But apparently that's just not enough, so negotiations — which are reportedly getting "tense" — are still ongoing.
[WSJ]