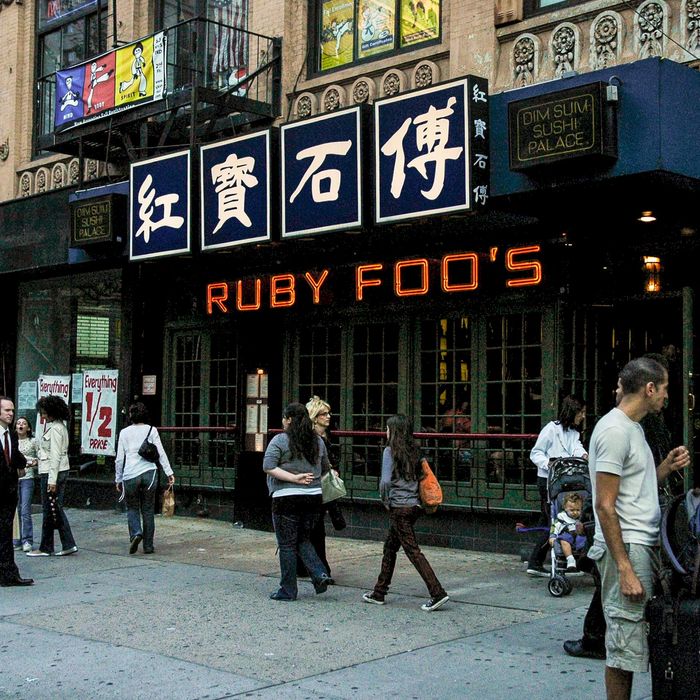 Good-bye, bonsai rolls.
Photo: A.J. Wilhelm and Carmen Lopez
The Times Square location of Ruby Foo's suddenly closed last week, though the more surprising news may be that the cheeky pan-Asian restaurant was still serving dishes like bonsai rolls and beef al Szechuan in 2015. Opened in 2000, the sprawling 300-seat restaurant from B.R. Guest Hospitality was the second Foo's location, preceded by an Upper West Side original that opened in 1999 and closed shop in 2009. That era is now over. No explanation was given for the closure or about what may replace Ruby Foo's — a bunch of Dos Caminos, perhaps?
[Eater]