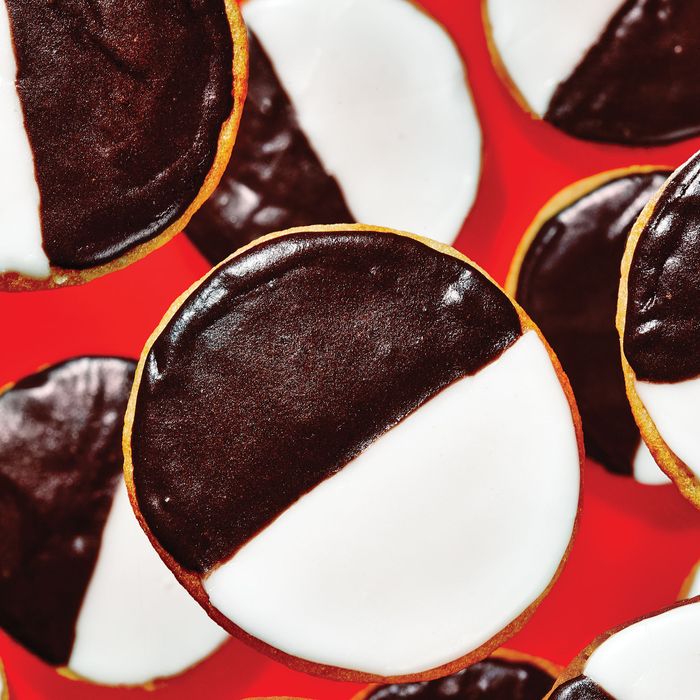 Melissa Weller uses lemon zest and buttermilk in these beauties at Sadelle's.
Photo: Bobby Doherty/New York Magazine
In his 2004 book New York City Food, Arthur Schwartz writes, "Black and Whites were never very good, and nowadays they're worse." This might sound like harsh criticism for a food that seems to inspire nostalgia-fueled longing in most sentient beings. But the sad truth is these cookies — drop cakes, actually, said to have originated in central New York at the turn of the 20th century — can be disappointing, with dry, flavorless innards and junky fondant glaze. Still, their association with the city's old-world bakeries is motivation enough for chefs and bakers to tweak the form and improve upon the old model. Witness this summer's launch of the Black & Walt ice-cream sandwich, a collaboration between Ample Hills Creamery and Baked bakery. Or the Russ & Daughters Cafe's black-and-white sundae, consisting of black-and-white-cookie-batter ice cream, half-coated with a chocolate shell, and garnished with a house-baked black and white.
Compared to them, Sadelle's baker Melissa Weller's 2 ¾-inch lemon-zested, buttermilk-enriched minis seem positively demure. Online bakery Mah-Ze-Dahr reinterprets the icon as a tender-crisp snickerdoodle coated with dark chocolate and stylishly drizzled with white. And the black and whites on Eleven Madison Park's New York-inspired tasting menu are more symbol than faithful reproduction, appearing as savory amuse-bouche to start (currently, a Cheddar-and-apple construction with white-butter and black-vegetable-ash glazes) and as more conventionally iced oatmeal shortbread to finish. They may not be "authentic," but when it comes to black-and-white cookies, that might be a good thing.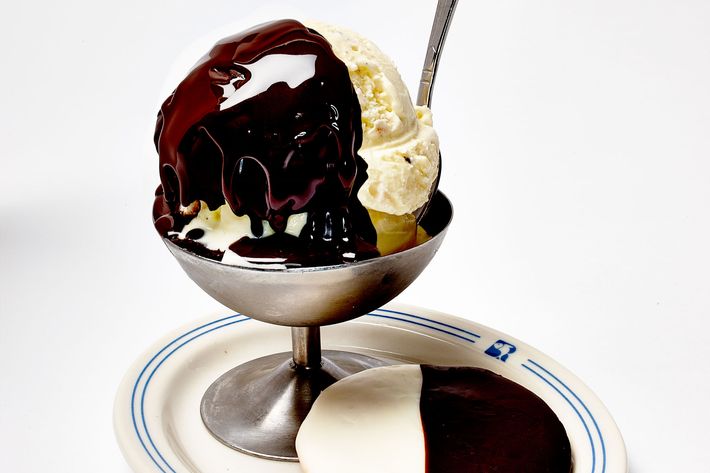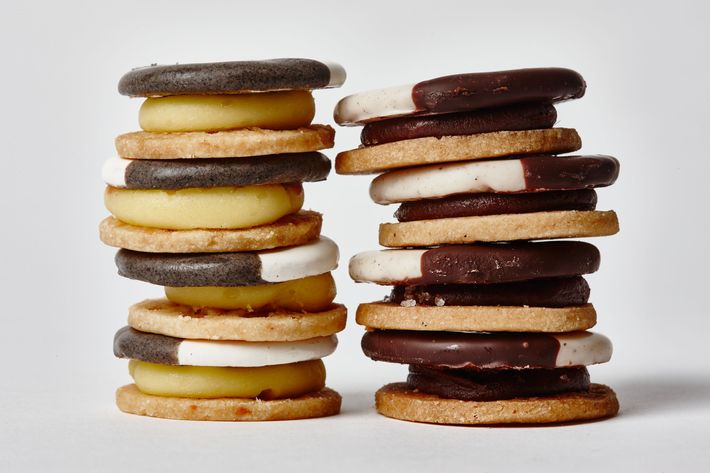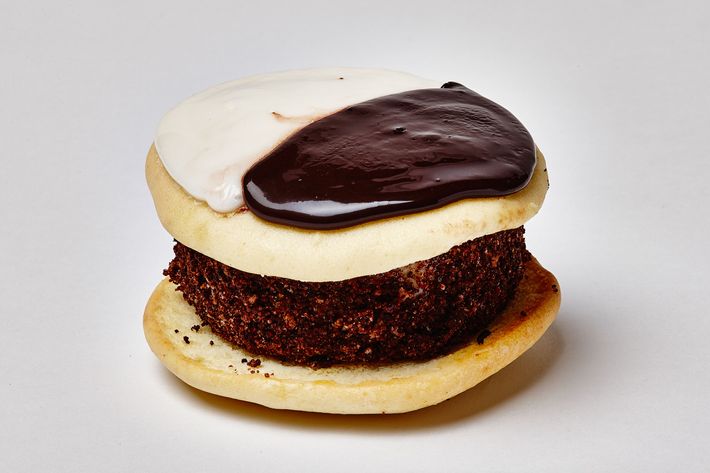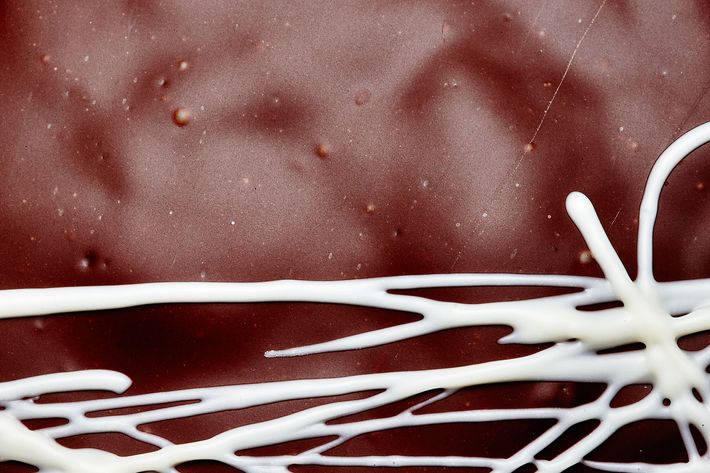 *This article appears in the October 19, 2015 issue of New York Magazine.