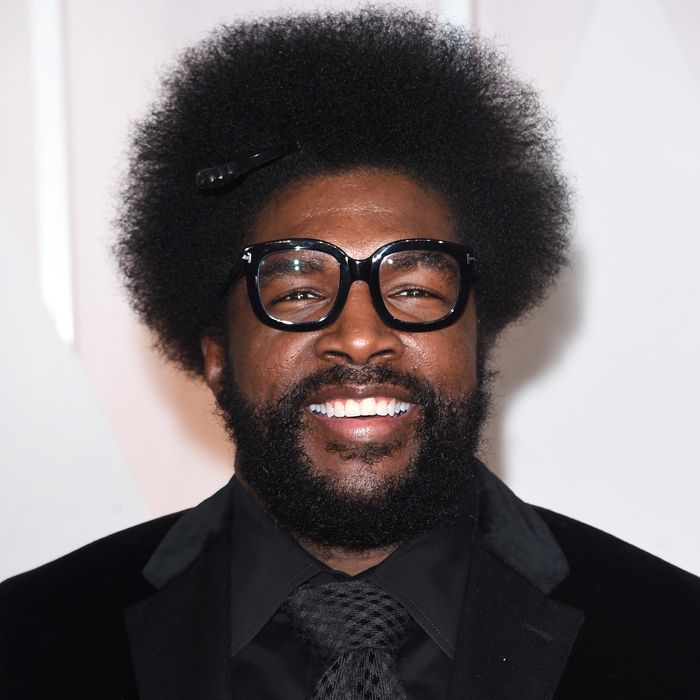 Look for the book in April.
Photo: Jason Merritt/Getty Images
Questlove — the Roots drummer, famed food geek, and onetime fried-chicken entrepreneur — will publish a book next spring called somethingtofoodabout: Exploring Creativity With America's Most Innovative Chefs. Co-written with journalist and past collaborator Ben Greenman, the book will feature conversations about the creative process with chefs and food-world luminaries such as Modernist Cuisine's Nathan Myhrvold, Eleven Madison Park and NoMad chef Daniel Humm, as well as Ludovic Lefebvre. Questlove, of course, is best known for his musical accomplishments, but he's also an unusually enthusiastic and genuine lover of food. In terms of celebrities you'd really want to hear talk to chefs, Questlove must rank near the very top. Expect to hear a lot more about this one as its April 2016 publication date approaches.