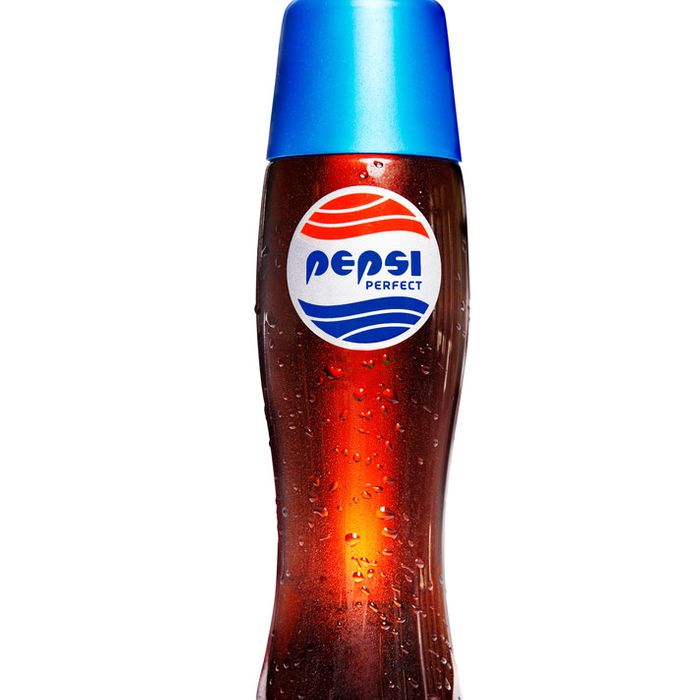 "All I want is a Pepsi."
Photo: Courtesy of Pepsico
It's no hoverboard or Nikes with "power laces," but here's a way more practical item marking Back to the Future's 30th anniversary: that cool-looking bottle of Pepsi Perfect that Marty McFly orders at the diner in the year 2015. On October 21 (a date well known to fans), Pepsi says it will release 6,500 collectible bottles, each for the price of $20.15.
The flavor is more of a blast from the past — throwback real sugar instead of today's high-fructose corn syrup — but the shape is identical to the lava-lamp-ish bottle that startles Marty by thwumping up from a pneumatic tube at Back to the Future Part II's futuristic Cafe 80's:
Pepsi says to check its Twitter and Facebook pages closer to October 21 for information about where to buy a bottle, but at least some of them will be for sale online. Or anyone game for a little Marty McFly cosplay can try to score one of 1,500 early-release bottles by showing up in costume at New York Comic Con this week.
[USAT]