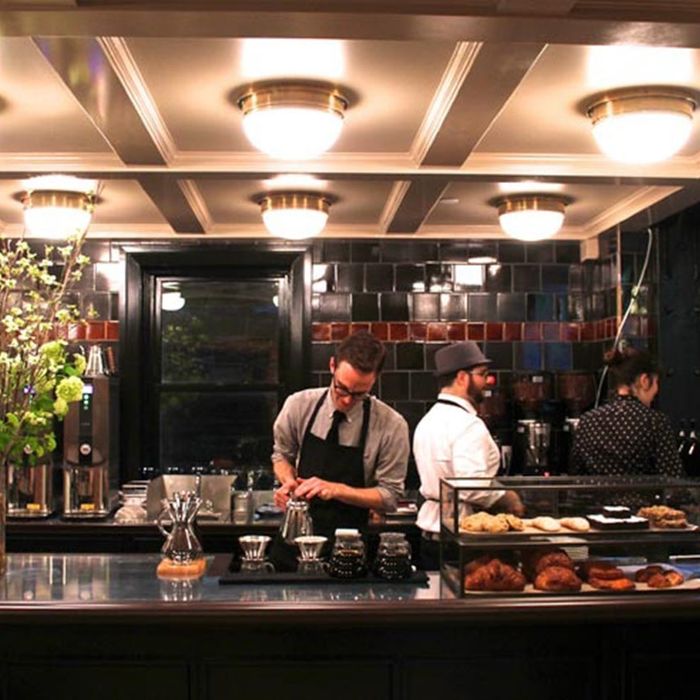 Are there going to be a lot more of these?
Photo: Courtesy of Intelligentsia
Peet's Coffee & Tea's plan for world domination is finally being realized: The Bay Area–founded, second-wave café company announced today that it has purchased a majority stake in upscale Chicago-based roaster Intelligentsia. This is the second major acquisition in October for Peet's, which earlier this month purchased Portland's Stumptown, which, like Intelligentsia, was an early, highly successful, and influential member of the third-wave coffee movement.
In a press release published on Business Wire, Peet's president and CEO Dave Burwick writes that these purchases appeal to a younger demographic of consumers and will help the company "collectively satisfy the desires of the new coffee connoisseur." What exactly this means for Intelligentsia isn't clear — though more cafés will almost certainly open — but not everything will change, as co-founders Doug Zell and Emily Mange, along with co-owner Geoff Watts, will "retain a significant stake in the business." Together with Peet's Doug Welsh and Stumptown founder Duane Sorenson they soon will form the coffee-world equivalent of Voltron.
[Business Wire via Sprudge]