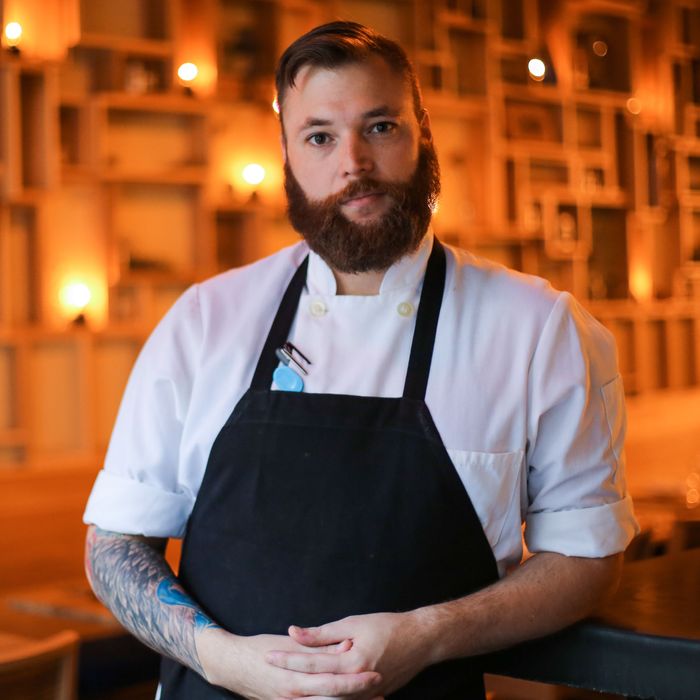 Trae Basore has already started his new post.
Patrick Cappiello, Branden McRill, and Alessandro Zampedri, the managing partners of Pearl & Ash, have hired a new executive chef: Trae Basore, who worked most recently as the executive sous-chef at Colicchio & Sons. This means that Richard Kuo — an alum of wd~50 — has departed and, as far as Grub knows, is a free agent.
Basore's fall menu includes chicken liver and foie gras with Concord grape and a sunny-side egg; Wagyu-beef tartare with radishes, pomegranate, and broccoli; six-day brisket with sunchokes, horseradish, and black garlic; and a brownie with bourbon and pecans. To go along with the change in food, Pearl & Ash will be closed from October 4 to 6 for a mini makeover: The dining room is going to be lighter and brighter and have more plants and fresh flowers. It's worth noting that the same team just earned a Michelin star for Rebelle, so it makes sense that they'd want to give some TLC to their first concept.