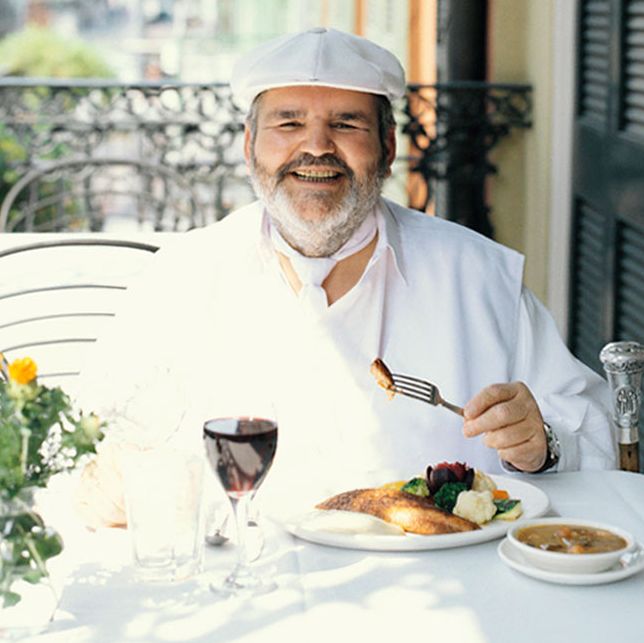 Prudhomme, in 1998.
Photo: Daniela Stallinger/Corbis
Some unhappy news from New Orleans: Paul Prudhomme, the celebrity chef and K-Paul's Louisiana Kitchen restaurateur, has died at the age of 75.
In addition to serving as the executive chef at Commander's Palace before opening K-Paul's in 1979, Prudhomme rose to national prominence with his cookbooks, PBS cooking shows, and a line of spices that have become grocery staples — essentially helping establish the template that's since been followed by many celebrity chefs since. As Brett Anderson put it in a 2005 story on the chef, Prudhomme's profile in the 1980s "cast a shadow even over such culinary legends as Julia Child and James Beard, and there was no restaurant-world precedent for the celebrity he enjoyed."
His most famous dishes were blackened redfish and the all-poultry pileup known as turkducken, but it was his commitment to traditional Cajun cooking that cemented his legacy. In 1984, Craig Claiborne called him "the undisputed pontiff and grand panjandrum of the Cajun and Creole cookstove."
A rep for the chef tells local reporters that Prudhomme's death comes after a brief illness.
This post has been updated throughout.