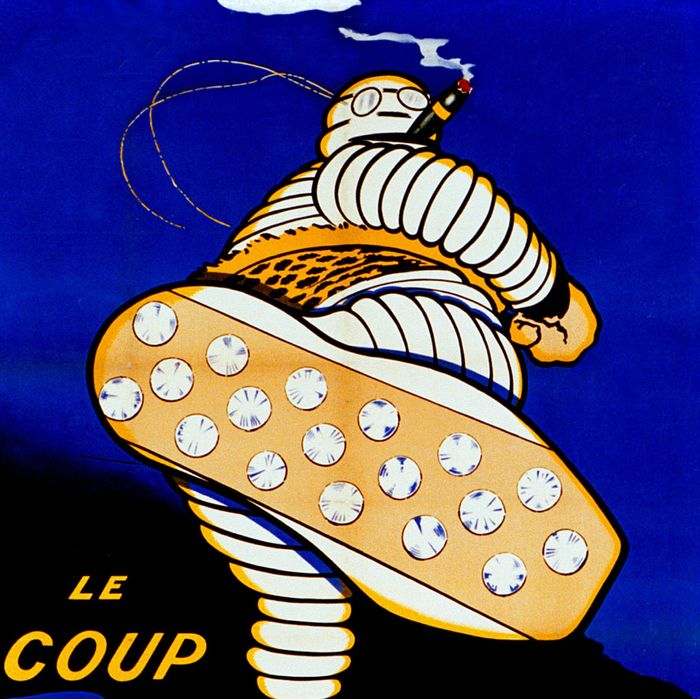 The way many snubbed chefs probably felt this morning.
For the 11th year running, Michelin awarded stars to some of New York's best restaurants, and for the 11th year in a row, the list is somewhat confounding. The tire manufacturer is well known for driving chefs mad with its opaque critical process — Michelin inspectors are, of course, famously anonymous, and there are no set criteria for what will or won't earn stars for a restaurant — and every list, obviously, inspires at least some debate. It's also not exactly rare for professional critics to disagree about which restaurants are amazing and which are not. Yet year in and year out, Michelin's list of starred restaurants is the easiest with which to find serious fault.
This isn't to say that the places that earned Michelin stars this year aren't deserving — they're all quite good, and there's no doubt that chefs do work very hard to earn their spots on the list. Instead, the more common complaint you'll hear, and it's a valid one, is that Michelin tends to leave off restaurants that are exactly the kinds of places that should be on the list and that do seem to fit into the guide's standards. Eater's Ryan Sutton yesterday laid out exactly the types of restaurants he thinks this would entail: Enrique Olvera's Cosme, Estela (where chef Ignacio Mattos is, everyone seems to agree, reinterpreting classic bistro-leaning food into something truly special), Momofuku Ssäm Bar, Anita Lo's Annisa, and a number of high-end sushi spots including Shuko, Sushi Nakazawa, or even the relatively new O Ya, which critics agree is very expensive but also delivers the goods in terms of food quality.
And therein lies the main, ongoing mystery of Michelin's annual stars bonanza: The guide's inspectors supposedly only take food into account when issuing their decisions. Yet they award a star to Peter Luger, where — come on — like four things on the menu are really good (bacon app, lunch-only burger, German 'taters, and the steak, usually), and dismiss a restaurant such as Upland, where Justin Smillie's kitchen cranks out dozens of well-executed, inventive things every night, including that tremendous short rib entrée, which remains a real showstopper.
By and large, the stars can serve to feed chefs' egos, and it's safe to assume many of the city's residents largely ignore them, since no real New Yorker would rely on a French guidebook to tell them where to eat. (If you live in the city and don't know by now that the one-starred Spotted Pig is a good restaurant, you're a lost cause.) But the stars can make a difference to restaurants' bottom lines, since so many tourists still turn to the guide when traveling. As Marea and Ai Fiori owner Ahmass Fakahany tells Vanity Fair, "Michelin is the global currency. People are flying into New York from Asia, from Latin America. It's a marker for the global traveler."
So should someone visiting New York really skip spots like Estela or Empellón Cocina, two of the most forward-thinking, well-done restaurants in the city, in favor of hitting up one of the starred restaurants? That's debatable, obviously, but the longer Michelin's list excludes restaurants that everyone knows are excellent, the less relevant its influence on New York restaurants seems. As a younger generation of chefs starts to assert its own influence on the city's restaurant scene — people like Danny Bowien and Angela Dimayuga at Mission Chinese, Jeremiah Stone and Fabian von Hauske from Contra and Wildair, Fung Tu's Jonathan Wu, or Nick Anderer at Marta and Maialino — outside of Michelin's apparent scope, it might not be long before nobody in New York takes the stars seriously at all.