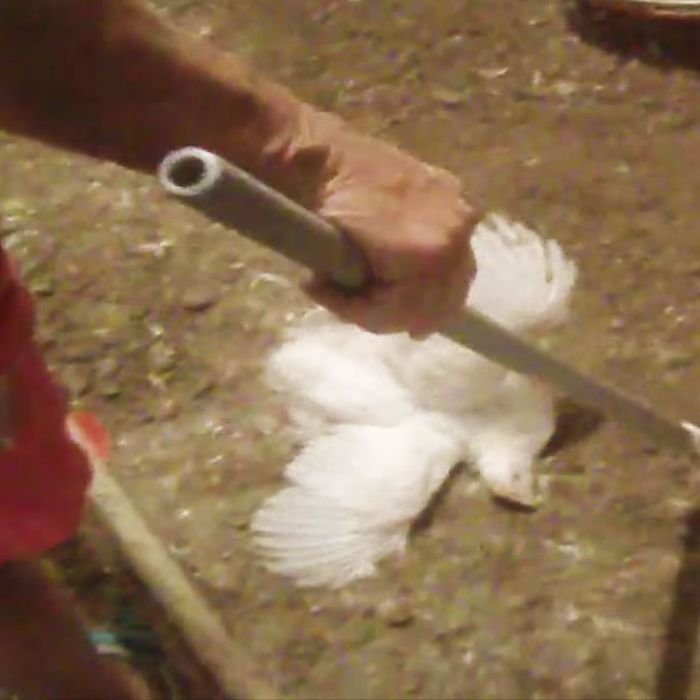 The Tyson farmers caught on video two months ago stabbing birds to death with spiky poles have both pleaded guilty to animal cruelty. They're apparently a husband-and-wife duo, Thomas and Susan Blassingame, who turned out to also be the owners of T&S; Farm in Dukedom, Tennessee. They were given misdemeanor charges and will be punished by $25 fines, plus court costs, and one year each of probation.
Tyson terminated the Blassingames' contract as soon as the video came out, which, by association, severed any ties McDonald's had to the two. "As we've previously said, we will not tolerate the unacceptable animal treatment shown in the undercover video," Tyson said in a statement.
Nathan Runkle, president of Mercy for Animals, the group behind the undercover video, called the fines "a pathetic slap on the wrist" and said they were "unlikely to deter future acts of violence." He is demanding that McDonald's and Tyson go a step further by making more meaningful changes to their animal-welfare policies. Mercy released more footage just this week from another Tyson plant, this time showing Mississippi workers punching chickens and ripping their heads off.
[USAT]