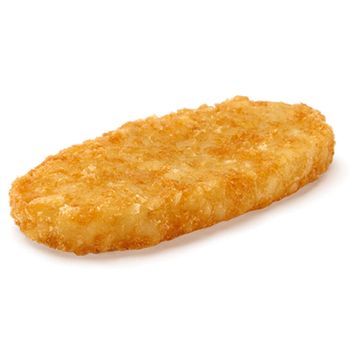 Your odds are excellent, the chain says.
Photo: McDonald's
It's way past 10:29 a.m. right now, but as of Tuesday that no longer has to cruelly dash all of your hopes of obtaining McDonald's breakfast: Everybody's pretty pumped about, at long last, welcoming the much-awaited All-Day Breakfast to U.S. locations, but thanks to the possibly unwise decision to shrink down the menu to placate angry franchisees, it appears McDonald's will now spend the ceremonious occasion "correcting" public misinformation about there being no hash browns.
Plenty of customers lost their minds when rumors first circulated about hash browns (i.e., "the point" of a McDonald's breakfast) being MIA on the all-day menu, and both BuzzFeed and wire services have fanned the outrage.
But McDonald's claims this scarcity … just isn't true. A rep tells Business Insider and CNBC that "despite rumors to the contrary that are spreading on social media," actually 90 percent of locations will have all-day hash browns, and the others (whose problem is a space constraint with frying hash browns and fries at the same time) could add hash browns at any time. There are pretty good odds.
With all this hash-brown indignation, people seem to be forgetting about the much bigger set of breakfast issues: All McDonald's locations have either the so-called "McMuffin Menu" or the so-called "Biscuit Menu," summing up in two simple words which sandwich bun is available all day for the eggs and sausage. Although "exceptions may occur at individual restaurants," McDonald's explains that the Biscuit Menu is in the South and the McMuffin Menu is everywhere else.
[BI]