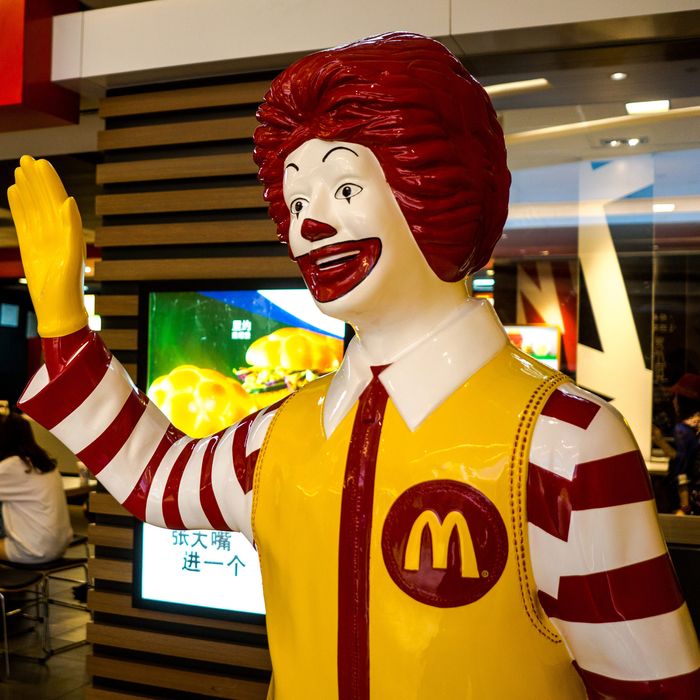 Lovin' it.
Photo: Zhang Peng/LightRocket via Getty Images
It was fun while it lasted, but looks like it's time to stop hating on all-day breakfast. McDonald's released its latest earnings statement this morning, and after being in the red for seven straight quarters, today's numbers are finally up. Up by just a tiny bit, but still up and miraculously in the black all the same.
There was a jump in U.S. sales of 0.9 percent for the past three months, and the last time this line moved with a positive slope was midway through 2013. (By comparison, sales this summer were down by 2 percent.) CEO Steve Easterbrook can finally gloat in the face of all who called his turnaround plan uninspired.
This will surely complicate some of the franchisee griping about the procedural "nightmare" that is all-day McMuffins and around-the-clock hash browns. It still seems far-fetched that the other phases of the plan — selling Monster energy drinks, re-doubling down (like, for the third time) on build-your-own burgers, putting "gourmet" avocado toast on the menu — will translate to positive sales.
[AP]