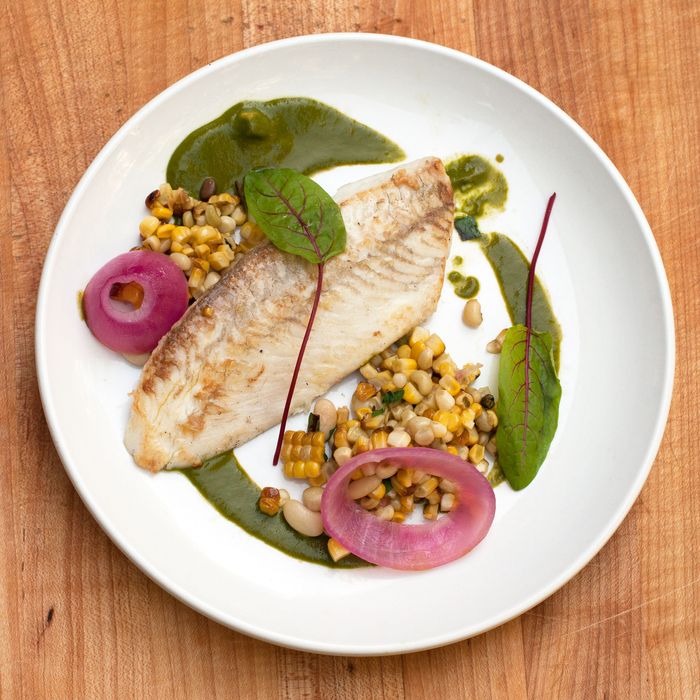 Glazed flounder, sorrel, and roasted corn.
Photo: Kathryn Palmieri/New York Magazine
You might say that Rachel Allswang has been postponing the inevitable. She grew up in her mother Catherine's restaurants in San Francisco and Paris, before trying her hand at interior design in New York. Now Catherine (who still runs three spots in Paris, including La Laiterie Sainte Clotilde) and Rachel have combined their talents to open this 60-seat space encompassing four renovated lots — one that was formerly used to raise pigeons. No squabs on the menu here, just some of Catherine's neo-bistro dishes like duck-fat potatoes with béarnaise and glazed flounder with sorrel jus. Rachel, who designed the restaurant (open kitchen, concrete floors, burnt-orange banquettes), heads the front of the house, but mom still rules the kitchen.
The restaurant should open within the next week or so; until then, take a look at the room and the food.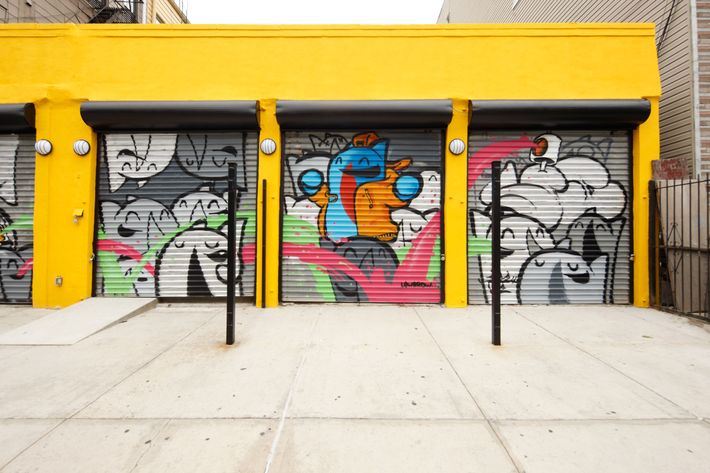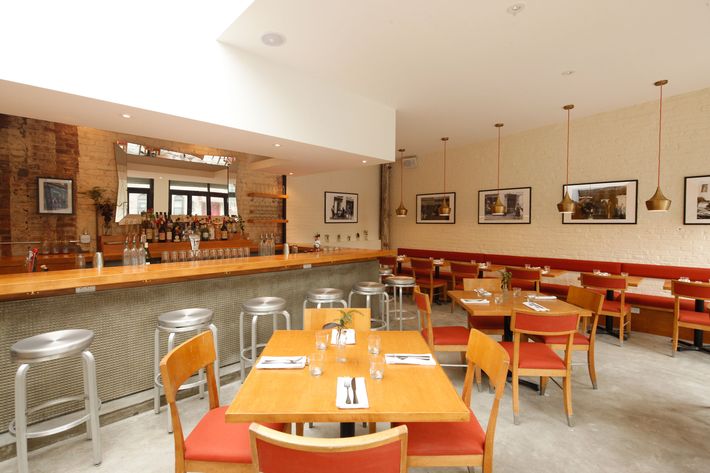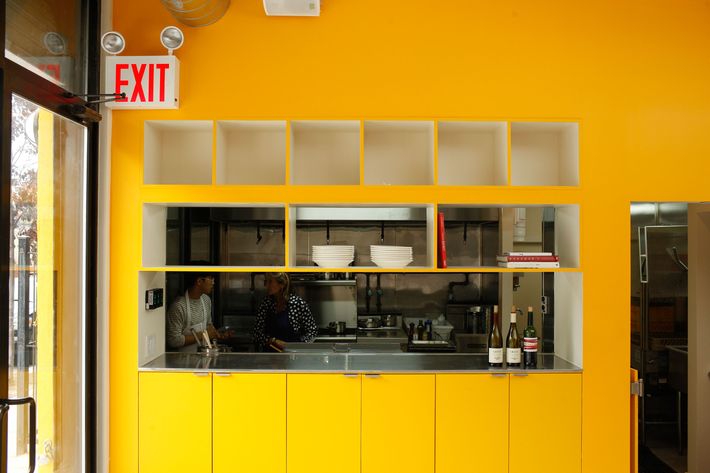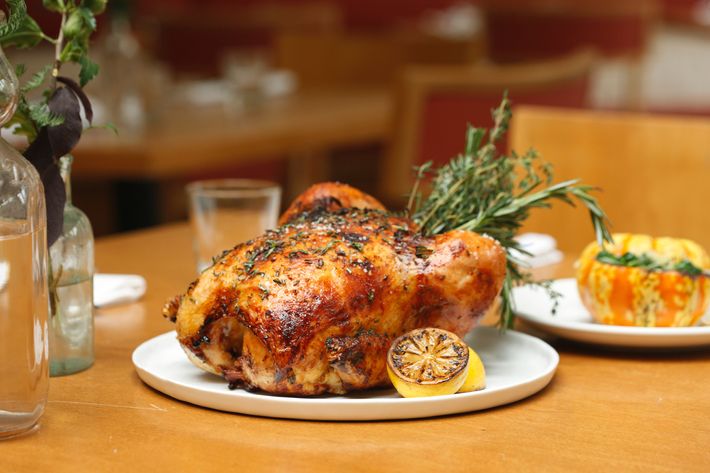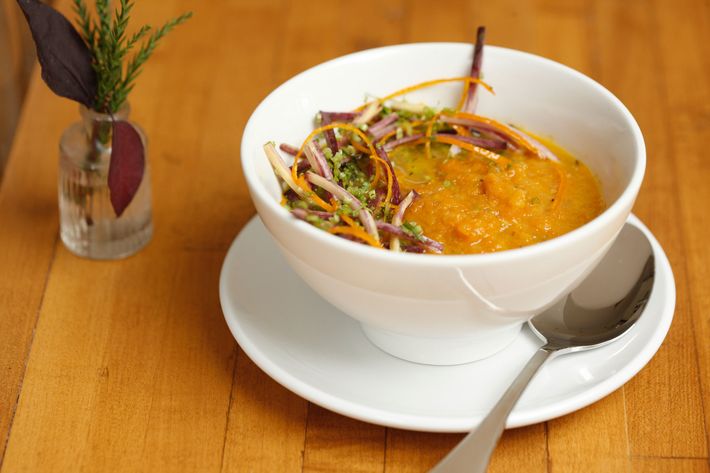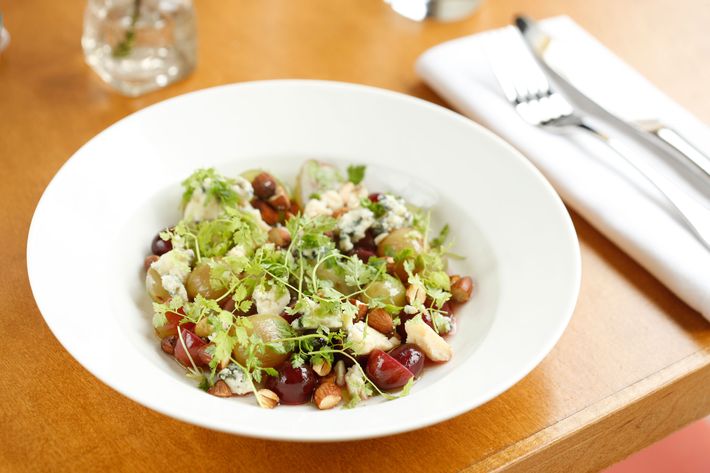 Le Garage, 159B Central Ave., entrance on Suydam St., Bushwick; no phone yet.
*A version of this article appears in the October 5, 2015 issue of New York Magazine.