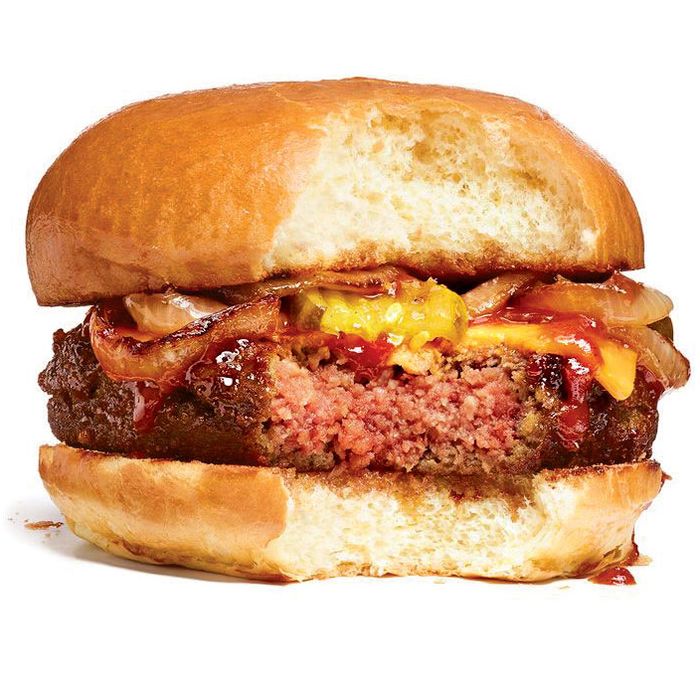 This is not meat.
Photo: Courtesy of Impossible Foods
Silicon Valley company Impossible Foods, makers of the veggie burger that bleeds, have raised $108 million in a new round of funding from investors that include Bill Gates and Hong Kong businessman Li Ka-shing's Horizon Ventures. Patrick Brown — a biochemist, former Stanford School of Medicine professor, and self-described "idealogue" who believes the meat industry is doomed — maintains that his plant-based product mimics the taste of beef as well as reactions, like charring, that occur during cooking.
But the most ambitious thing about Impossible is the fact that the company's target market is, as Brown told New York in June, "mainstream, mass-market, uncompromising, meat-loving carnivores." Whether that segment of the public agrees that Brown has hit the mark will have to be seen, but there are certainly some very influential and wealthy people out there who believe in his mission, as Impossible Foods reportedly raised $75 million in funding in a previous round.