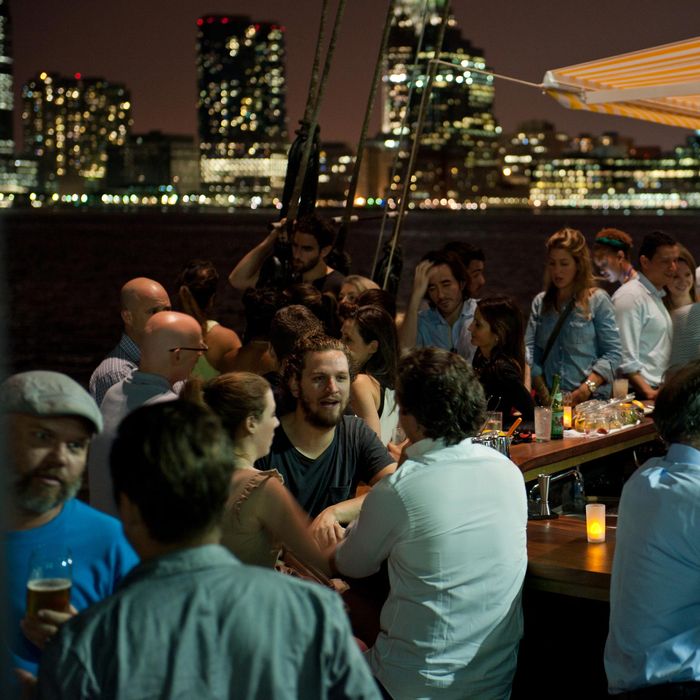 Until next year, mateys!
Photo: Liz Clayman/Liz Clayman
This is the last weekend Grand Banks — the restaurant aboard a historic wooden schooner on Pier 25 — is open for the season, and the team is offering free ("pay-what-you-want") oysters on Saturday and Sunday. Even better: All profits benefit the Maritime Foundation. There will also be a special "farewell selection" of cocktails, in case you need to mourn the end of decent weather in New York.