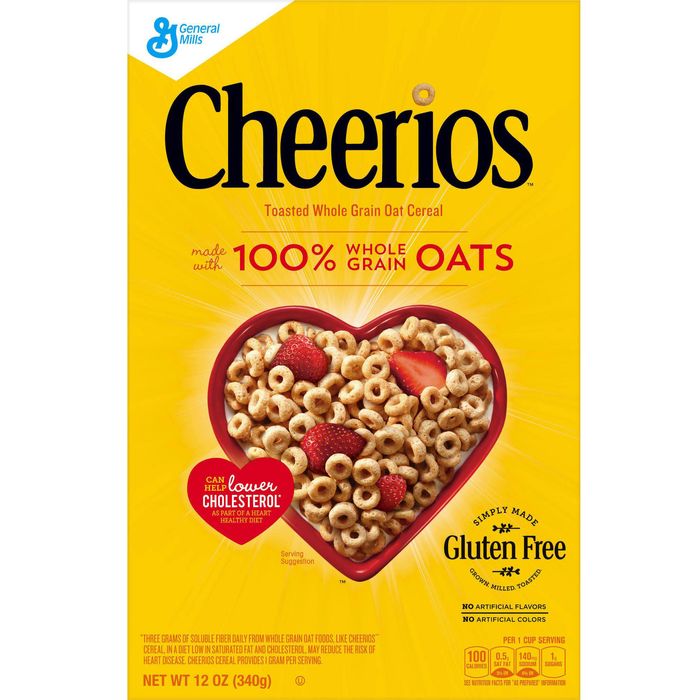 An unfortunate mistake.
Photo: General Mills
General Mills says it really goofed and accidentally got wheat into some of the boxes of Cheerios and Honey Nut Cheerios that it now touts as being totally gluten-free, and the company has rushed out a recall for 1.8 million boxes of the two cereals. It explains that some sort of flour-offloading incident at its California production facility "allowed wheat flour to enter our gluten-free oat-based system," meaning that boxes produced in mid-July may not be gluten-free after all (the exact "better if used by" dates being recalled include between July 12 and July 25, 2016, for Honey Nut, and between July 14 and July 17, 2016, for plain Cheerios).
Cheerios are made from oats, so they've always essentially been gluten-free. Things got official earlier this year though when, to celiacs' and gluten-sensitives' delight, General Mills announced it had invented a special mechanical filter that separated any gluten grains. It was a big deal for these people, and now they aren't too happy, to put it mildly, with General Mills:
The company also seems to be having trouble handling the call volume:
The company has apologized, saying, "We are truly sorry for the mistake. We will work hard to earn back your trust."
[CNN]