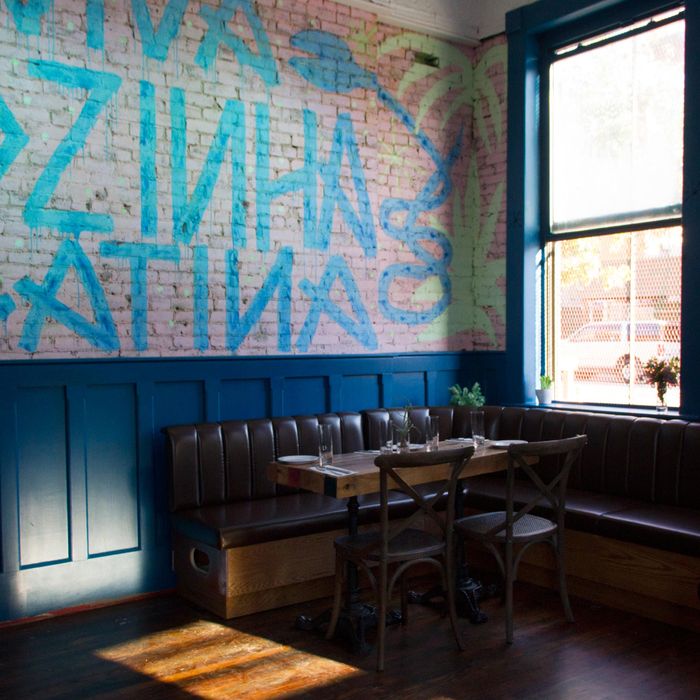 Cozinha Latina
Photo: Tirzah Brott/New York Magazine
Shanna Pacifico earned her nose-to-tail bona fides under Peter Hoffman at Savoy and Back Forty, where she butchered whole animals in the basement. Then, at the short-lived Pacifico's Fine Foods in Crown Heights, the Brazilian-American chef took inspiration from her own heritage — an approach she'll reprise at Cozinha Latina, her new partnership with (among others) Josh Cohen, the Brooklyn restaurateur behind Anella. Other Latin American influences pervade the menu, but Brazil makes its presence known with a collard greens salad, pão de queijo, a picanha steak, and the telltale trail of farofa crumbs. (Weekend feijoada parties are planned for the upstairs bar, opening later this year.) To drink, there is the compulsory caipirinha, plus Planter's Punch on draft and a coconut cocktail served in the shell with two straws.

Here's a look at the space and some of the food.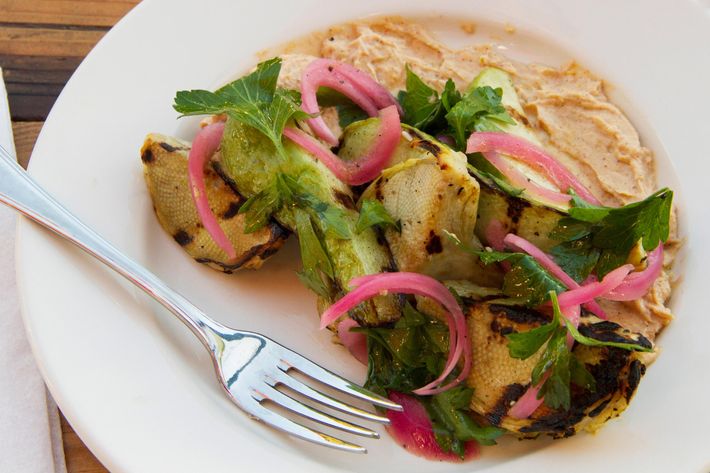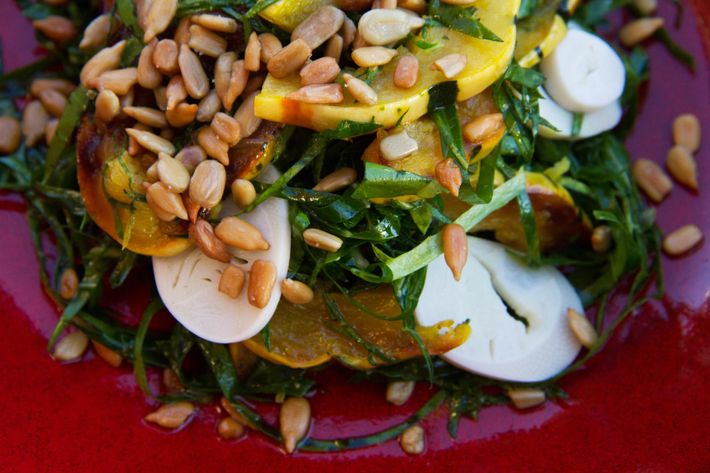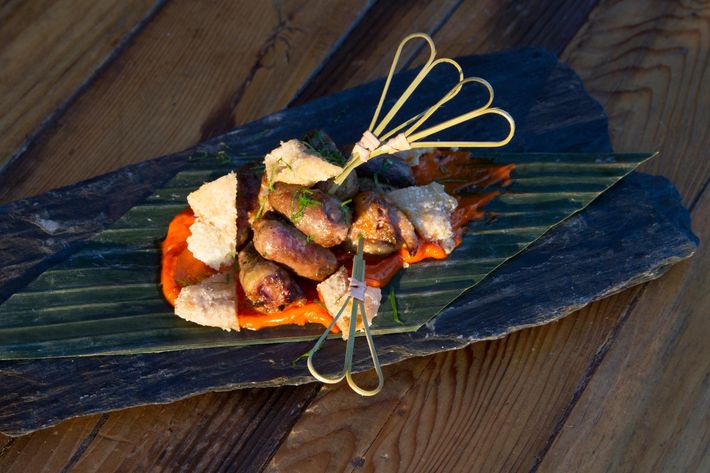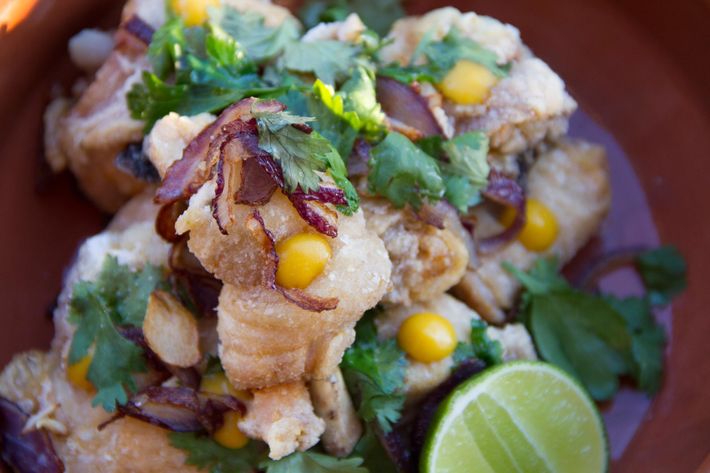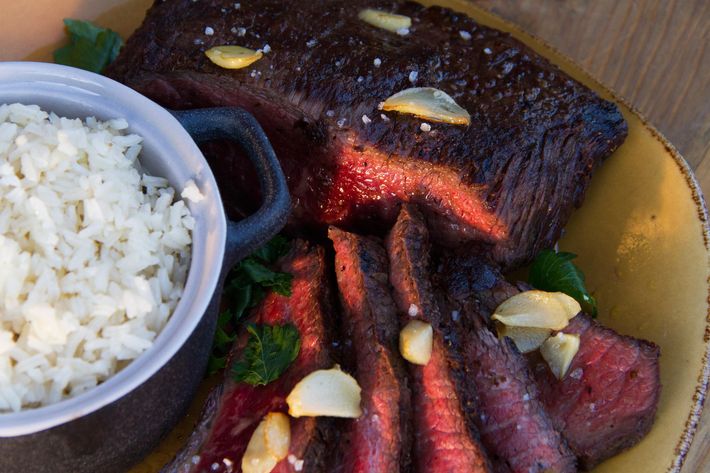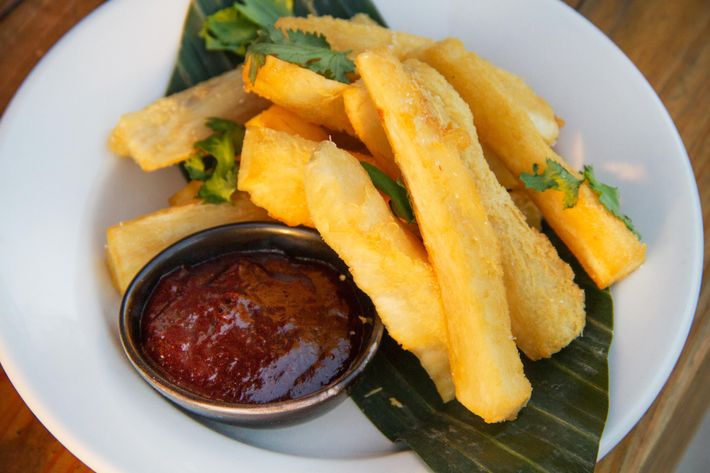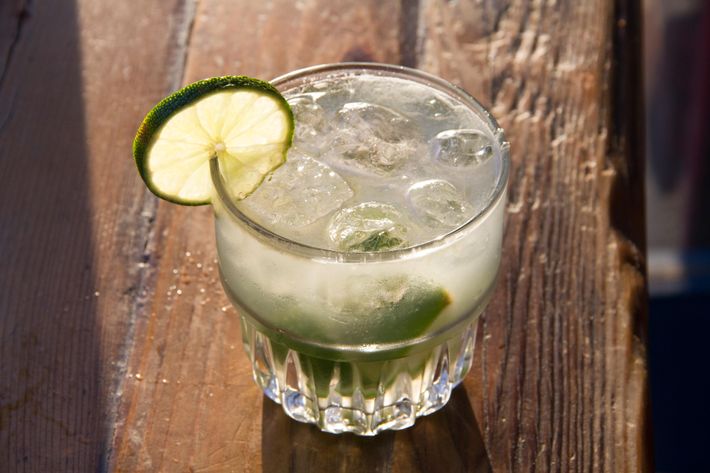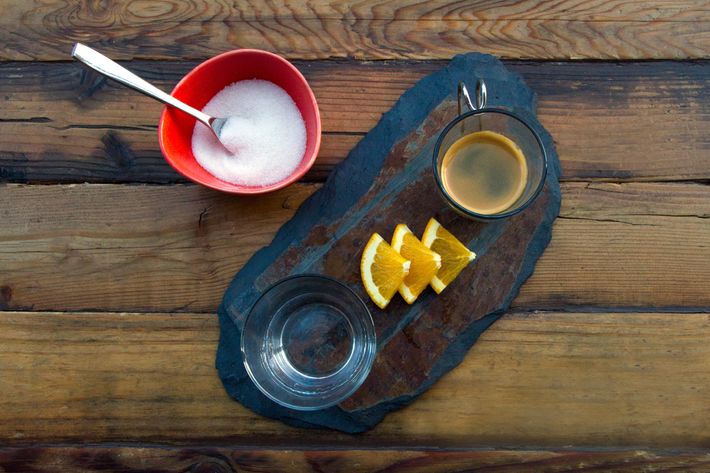 37 Greenpoint Ave., at West St., Greenpoint; 347-889-7739
*A version of this article appears in the October 19, 2015 issue of New York Magazine.