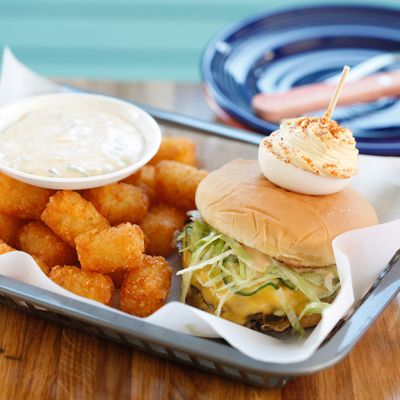 The "School Lunch": American cheeseburger, deviled eggs, and tater tots.
Photo: Melissa Hom
It's been a tough few weeks for Bed-Stuy: First Justin Warner unexpectedly closed Do or Dine, and then SCRATCHbread shuttered, too. The good news is there's a bright new spot that quietly opened a few weeks ago, called Fancy Nancy, on Bedford Avenue, just off the Bedford-Nostrand G stop.
Owners Kristin Walker and Jay Chan met while working at Northern Spy Food Co., where they fell in love, and they wanted to create the kind of neighborhood spot that they envisioned hanging out at on their days off. Their respective résumés are stacked: After serving as Northern Spy's general manager, Walker ran the Beagle, Bergen Hill, and then Mission Cantina. Chan, a cook, also recently spent time at Mile End and Fung Tu.
Still, they don't take things too seriously: Dishes include tater tots, smoked bluefish party dip, and a "school lunch" of a cheeseburger, a deviled egg, and more tots. Their cocktails are all named after movie sequels, and they also offer craft beer and 100 percent natural wines.
Walker and Chan designed the colorful space in collaboration with their contractor, David Dean of Precision Innovations, and the impressive centerpiece is a handmade wooden mural of nearly 400 individually cut and stained pieces. Take a look at the space and a few dishes: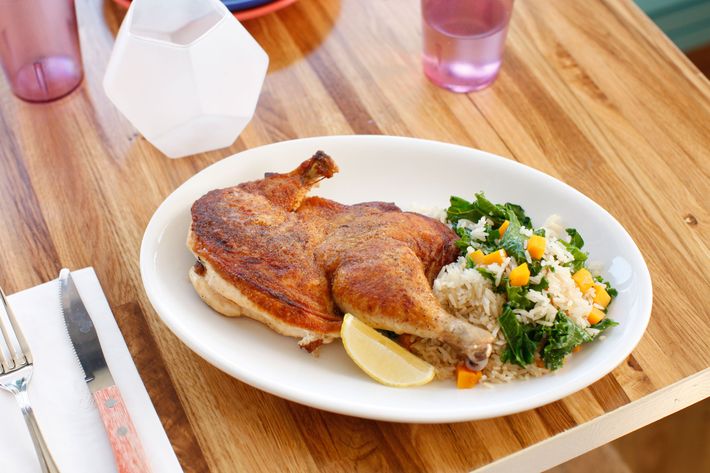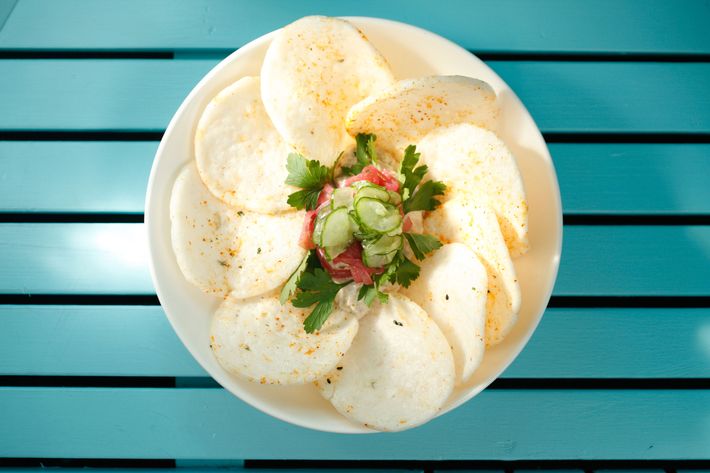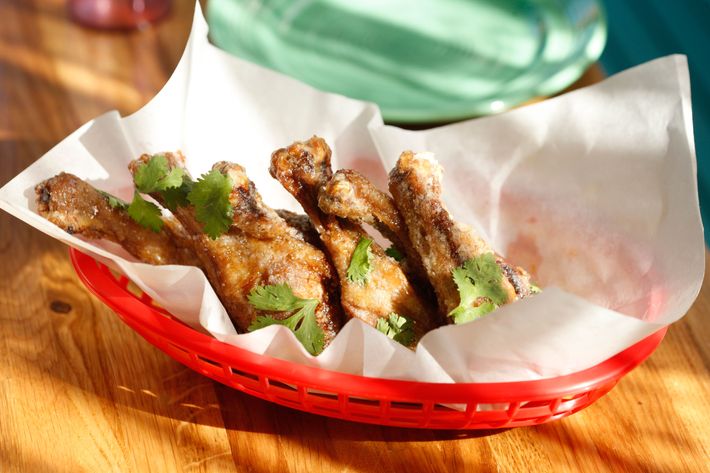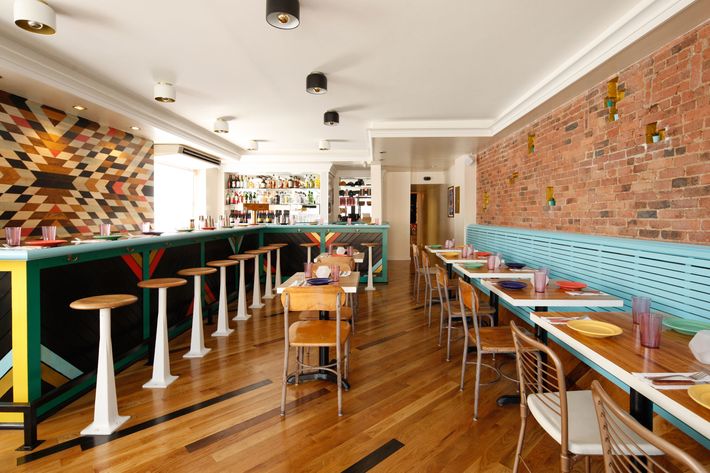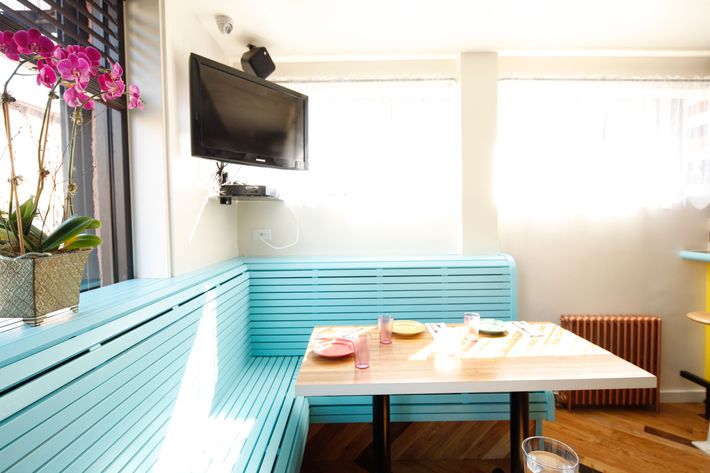 Menu [PDF]
Fancy Nancy, 1038 Bedford Ave., 347-350-7289