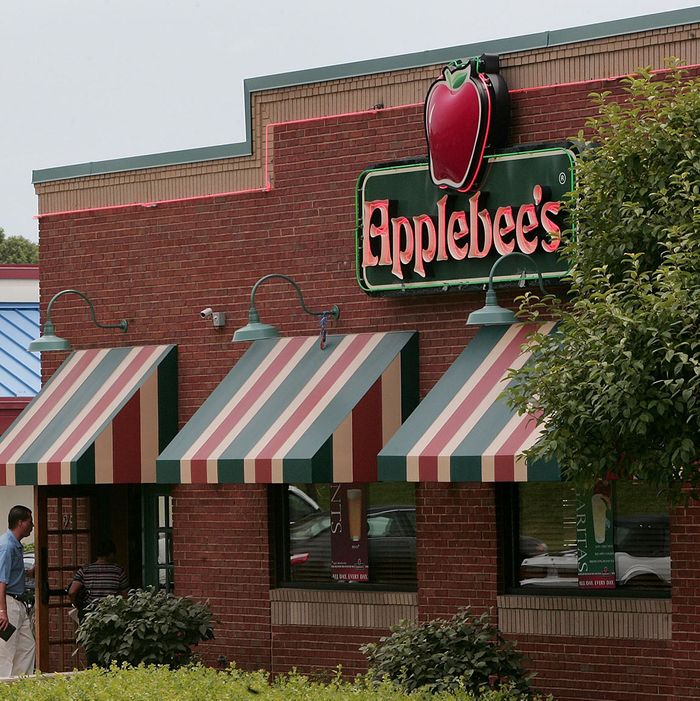 Not cool.
Photo: Scott Olson/Getty Images
Authorities say an autistic man who worked as a cook at a Rhode Island Applebee's did food prep for almost a year and got absolutely no compensation for his work. Caleb Dyl's parents claim he pulled a four-hour shift three days a week as part of a job-placement program for disabled Rhode Islanders. It was unpaid training at first, to make sure Dyl was a good fit, but once that trial period ended in August 2014, he was hired outright and supposed to start earning minimum wage.
It doesn't appear the payment snafu was purposeful, but this Applebee's still scored itself a pretty good deal — Dyl's dad, Bob, says Dyl's job coach documented that he was a "tireless worker," and colleagues said they were lucky to have Dyl around because he "just continues to work and work and he won't stop until the end of his shift." The Dyls followed up multiple times to see what was up, and even refiled paperwork, but when the money was still MIA in July — basically a calendar year later — they decided Dyl would quit working there.
Applebee's says it's determined to "make this right," and the state is looking into the matter. It doesn't help that Applebee's is only agreeing to pay Dyl for 166 hours — less than half the number the Dyls say he worked.
[WPRI]