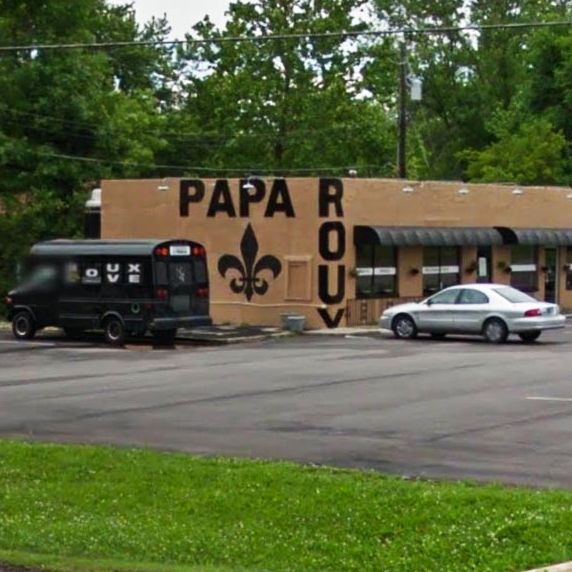 Today's specials are locked and loaded.
Photo: Google
Bring a gun, get 25 percent off your bill. That's the new discount being offered at Cajun joint Papa Roux, which got robbed for the first time ever on Saturday night — apparently the fourth Indianapolis restaurant hit in under a week. Nobody was injured, but the gunman made off with an unspecified amount of cash, and it rattled Art Bouvier's employees. Only two hours after the thief got away, the owner hopped on Facebook and announced a new deal:
ALL CUSTOMERS: UNTIL FURTHER NOTICE, YOUR CONCEALED CARRY LICENSE EARNS YOU 25% OFF YOUR MEAL WHEN YOU DINE IN.

And before anybody starts in with The Roux becoming the "OK Corral"… No I'm not advocating it. But hell, if thugs are going to come in and threaten OUR extended family with guns, you'd better believe I will use every trick I know to protect them. Protect our family, I mean. Not the thugs.

DO NOT TURN THIS INTO A DEBATE ON GUN CONTROL OR POLITICS. MY RESTAURANT. MY WALL. MY BUSINESS. I can give discounts to whomever I please.
The New Orleans native may not want to debate gun control, but this guy isn't one to shy away from controversy. Just like with past stunts, his discount post blew up fast, attracting stories on Fox & Friends and Breitbart, though he tells the Indianapolis Star a few regulars admit they won't be frequenting Papa Roux during this promotion. "It's a shame that some people feel they need to stay away," he says. "They'll go out to eat with the possibility that a criminal will bring a gun in, but they'll stay away if they think customers might be carrying. That's weird to me."