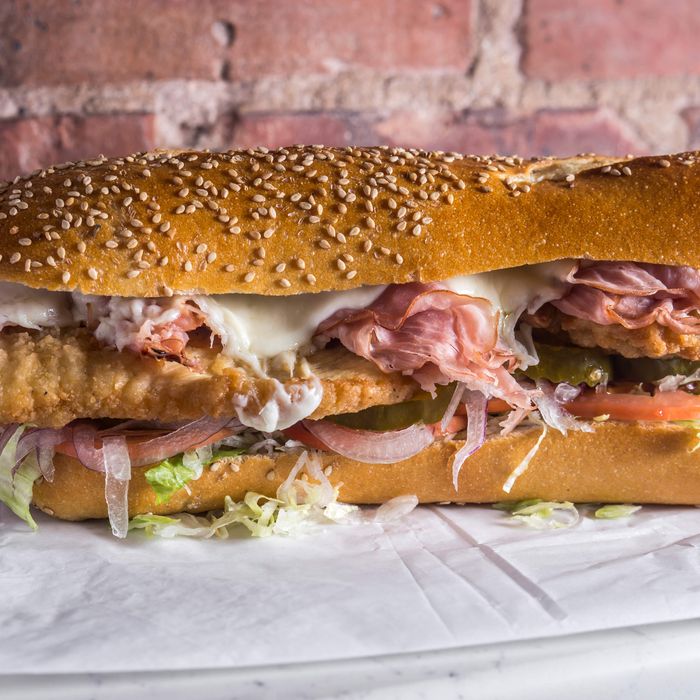 The Lincoln Place, made with a chicken cutlet, smoked ham, and melted mozarrella.
Photo: Paul Wagtouicz
Rejoice, Brooklyn: City Subs — which is the same thing as City Sub (no s) — Park Slope's favorite no-frills sandwich shop, will make its triumphant return today. New co-owner Thomas Moran, a ten-year veteran of the original store, tells Grub that the shop is set to open at its new location at 82 Fifth Avenue no later than 2 p.m. Tuesday afternoon. (Going forward, hours will be 11 a.m. to 7 p.m. Mondays through Fridays and 11 a.m. to 6 p.m. on Saturday.)
The beloved shop, which closed last year after 28 years and then resurfaced this summer, will pretty much be the one you know and love — just in a new location. Moran says there will be a few adjustments and improvements, but is otherwise taking a "if it ain't broke … " approach. To wit, the sandwiches will all cost under $10, and though they're all named after local streets now, there will still be the classic combinations. Sounds like Park Slopers just figured out their lunch plans for the week.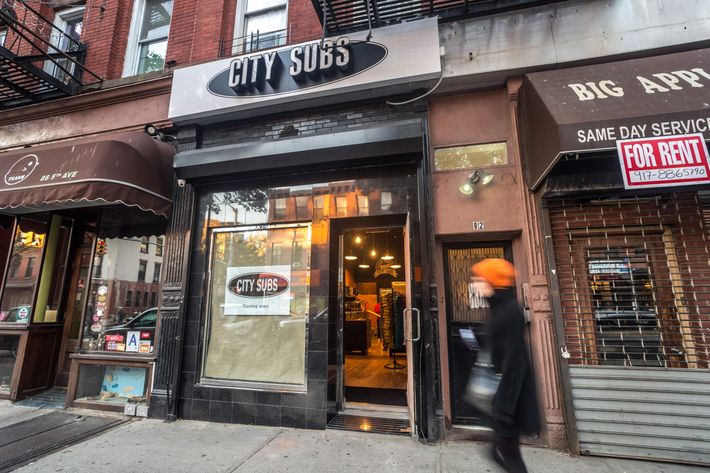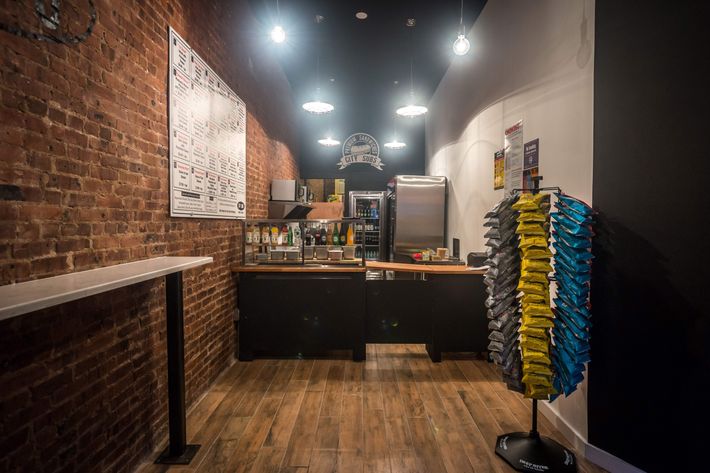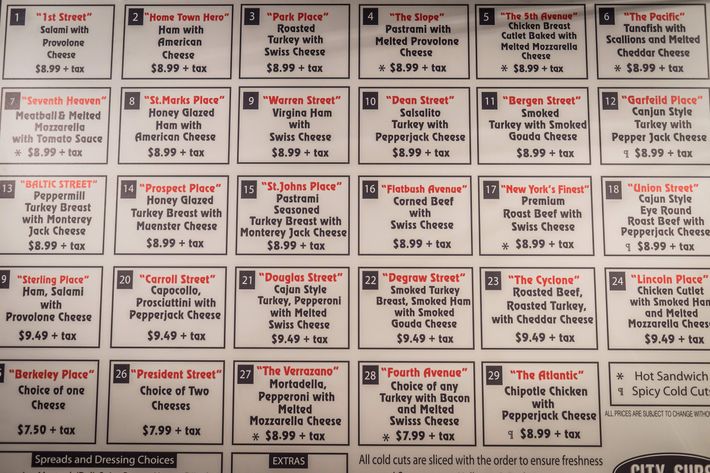 City Subs, 82 Fifth Ave., Park Slope, 718-636-1777