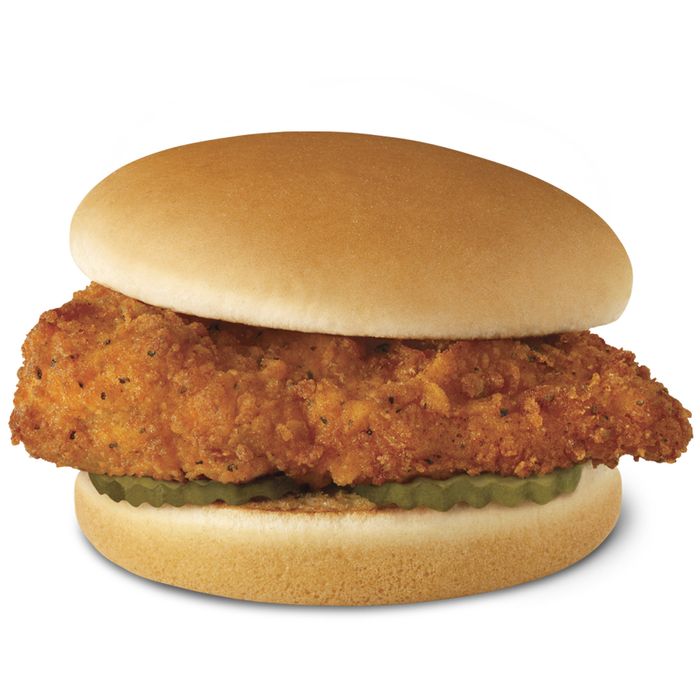 Winners get one of these free for 52 weeks.
Photo: Chick-Fil-A
On Saturday, Chick-fil-A will finally open its giant Herald Square location, the largest damn Chick-fil-A in the whole gosh-darn country. To win suspicious New Yorkers over, the massive outpost will rely on the chain's tried-and-true method of rewarding the first 100 people in line with free food for a year. At least, that's how it's being promoted. The actual rules are a bit more complicated: Those lucky 100 will actually be selected, via lottery, from the first 300 people that set up to camp out the night before. And if you want to win, you have to stay the entire night.
Because everyone loves the idea of free food, news of the giveaway has made the rounds and gotten people very excited (those who don't already have issues with Chick-fil-A's politics, anyway). And yet it seems Mother Nature is not interested in free chicken sandwiches or waffle fries or anything else that the chain has to offer because, as you've probably heard, an actual hurricane is currently threatening to make its way up the East Coast. A serious one that, even if it doesn't head toward New York, may dump a foot of rain on the city and offer strong winds.
It's your call, of course, but a poncho and a tent probably aren't going to be quite enough to keep you dry when it really starts coming down, so you're going to really have to want those chicken sandwiches to brave this particular storm.