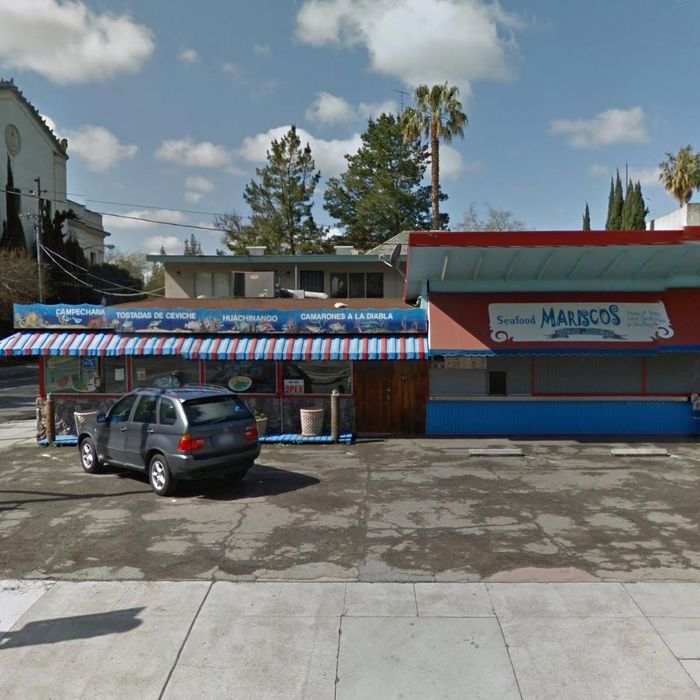 A little shigella with that tostada?
Photo: Google
Maybe it's time for Mariscos San Juan to reevaluate the claim on its awning. At least 141 people say they contracted shigellosis, a nasty and highly contagious stomach infection, from the "Home of the Best Seafood in the Bay Area" — 12 of them seriously enough to end up hospitalized in the ICU.
California health officials say they should have lab results back this week to see if it was in fact, as they suspect, a sick employee who set the outbreak in motion. The restaurant closed down yesterday, at least until the risk can be adequately assessed, but local media have hinted that the owner, who operates a couple of other Mariscos in the San Jose area, is "not being very compliant" with medical authorities.
There are three lawsuits pending so far, including one filed by a local high-school dean who was a fan of the ceviche tostadas. The attorney representing all three customers says "dozens of others" are planning legal action as well.