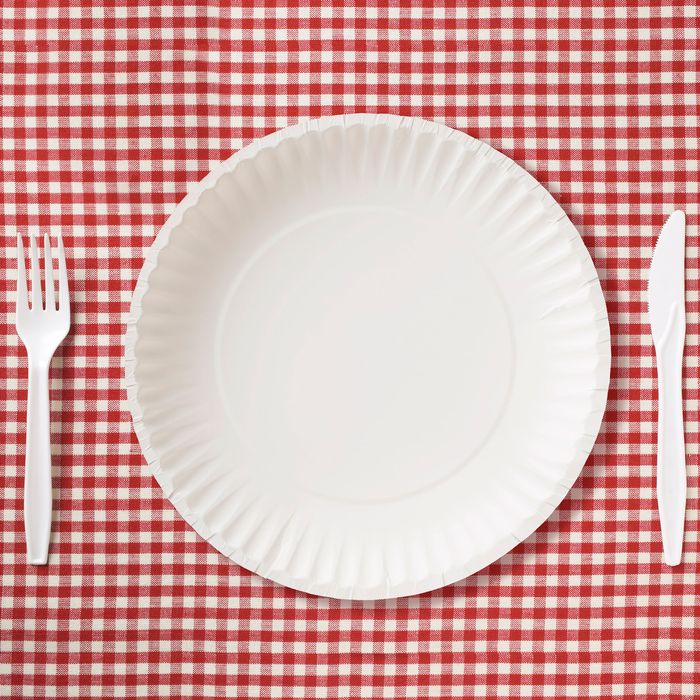 Awaiting a big juicy steak.
Photo: Boden/Ledingham / Radius Images
In case anyone forgot amid all this East Coast record flooding, there continues to be almost no water on America's other coast. Here's the latest indication of how bad it's gotten: Restaurants in Fort Bragg, a touristy town in Northern California, are now being told they can't use their dishwashers.
The coastal town, which is in wine country and has its share of expensive eateries, declared a "Stage 3" water emergency after the Noyo River (the area's main drinking-water source) got so low that "ocean water began leaching into municipal pipes," the San Francisco Chronicle reports. Residents can't wash their cars or lawns, but the toughest cuts seem directed at restaurants:
Restaurants and hotels must use disposable plates, cups and flatware, serve customers water only when asked, and drastically cut back on the laundering of tablecloths, napkins, sheets and towels.
Local restaurateurs are of course furious, mostly because they see worse offenders than tumblers of water and commercial dishwashers, but ironically one of the chief complaints is about the cost. While literally nothing makes food presentation look cheaper than plating on heavyweight Dixie paper, in actuality the expense "is going to be horrendous," they argue.
[SFGate]