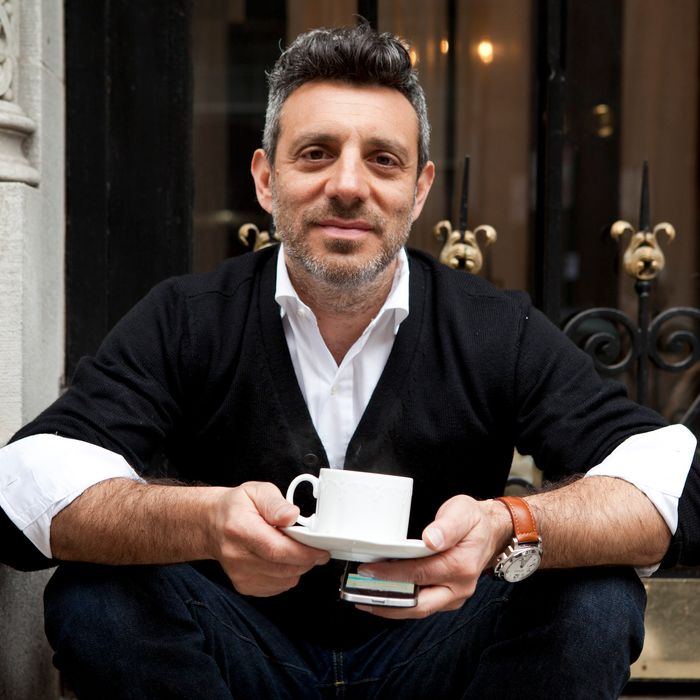 The bad news just keeps piling up for John Delucie, whose pricey midtown restaurant Bill's Food & Drink is facing eviction less than three years after it opened. According to landlord Noel Tynan, Delucie and his partners owe $107,000 in rent as well as $17,000 in water bills, but, Tynan tells "Page Six," he "can't even get them on the phone." Of course, the upscale Bill's, which Adam Platt gave zero stars in his 2013 review, replaced the classic Manhattan speakeasy Bill's Gay Nineties, which lasted for 88 years and through Prohibition before Tynan bought the building and a lease couldn't be renegotiated with the original spot.
If Tynan does start eviction proceedings and the restaurant is given the boot, it'd be the third closing that Delucie has endured during a very bad year. In February, Delucie banned then-business partner Sean Largotta from their Upper East Side restaurant the Crown for allegedly taking $100,000 from the coffers, and that same month the duo settled a class-action lawsuit with servers, who accused them of wage theft, by ponying up $575,000.
In March, their West Village sports bar the Windsor, which Largotta owned and Delucie had ended his involvement with, closed. The Crown shuttered shortly after, in April, which Delucie's people told Eater was because the building was sold. In May, the St. Regis Hotel also ended its relationship with Delucie, who had been consulting on the King Cole Bar & Salon. A West Chelsea Italian restaurant, Café Svago, first announced in 2013 has also apparently been canceled, though Delucie has another project, Bedford & Co., in the works.
[Page Six]