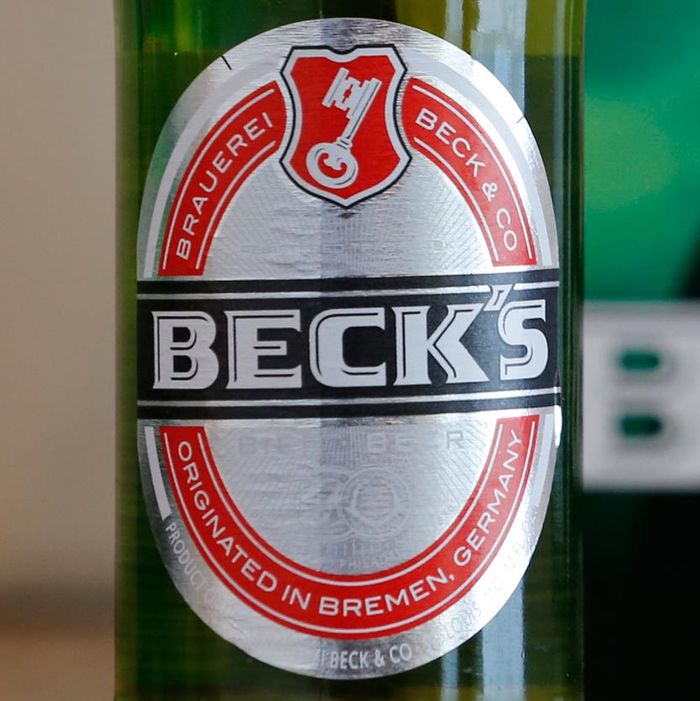 Deceptively smooth.
Photo: Wilfredo Lee/AP/Corbis
Perhaps it has something to do with the German-language "Brauerei Beck & Co" or the "Originated in Bremen, Germany" lines on labels, but in 2013, some irate Beck's drinkers told a court they were under the impression that their pilsner of choice was imported from a 130-year-old brewery, not a domestic made in St. Louis right next to good ol' American Budweiser. To settle the lawsuit, parent brewer Anheuser-Busch agreed this week to pay $20 million to consumers who got duped into buying a pack as far back as 2011.
People with proof they made their purchases in a store qualify for up to $50 per household. But this is the max — per the settlement, each six-pack fetches 50 cents, so some quick mental math reveals that that equals a bunch of Beck's. Also, unless you have a cache of old Beck's receipts, you'll be capped at $12. Aggrieved consumers have until November 20 to file their claims via a court-sanctioned website, BecksBeerSettlement.com.