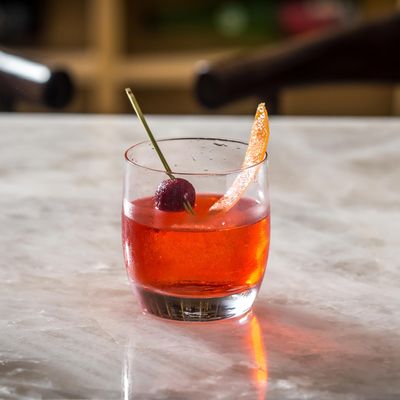 The Ume cocktail, a spin on the Negroni made with Hendricks gin and umeshu (plum wine).
Photo: Paul Wagtouicz
The team behind the acclaimed Sushi Seki have expanded their empire of late-night rolls to the theater district with the opening of their third location, a bi-level restaurant that is their biggest yet. A relatively quick followup to the Chelsea spot that opened last March, the new location of Sushi Seki is notable not just for its sprawling size but because its the home of Bar Seki, a new restaurant and bar concept from chef Seki.
Located on the ground floor of the space, Bar Seki is an elegant-looking Japanese cocktail den with seating for 80, divided into several sections including a 12-seat traditional bar, a no-reservations communal table for drinking and socializing, and more intimate private tables. There's an open kitchen, too, and a six-seat chef's table that general manager and sake sommelier Yasuyuki Suzuki compares to the one at Aldea. The chef de cuisine is Edward Wijaya, who has worked with Seki on a menu of border-crossing dishes, like a cold duck with Dijon mustard and sake-braised short rib, that Suzuki describes as combining "Japanese ingredients, fancy techniques, and New American style." This being a Seki establishment, there is some raw fish in the form of crudo, of course — think seared sesame tuna and hamache with Asian pear — as well as a raw bar, but the cooked dishes take up most of the menu.
To go with all that food, there are sakes selected by Suzuki; wines from former Sushi Nakazawa sommelier Rick Zouad, Japanese and American whiskeys, and cocktails from consultant Shingo Gokan, beverage director at the pioneering Japanese speakeasy Angel's Share. A few of these drinks feature savory elements, all make good use of the Japanese pantry, and several are twists on classic cocktails, like a Negroni spin made with plum wine and rice vinegar, and the Bloody Mary-esque Umi with its tomato-dashi water.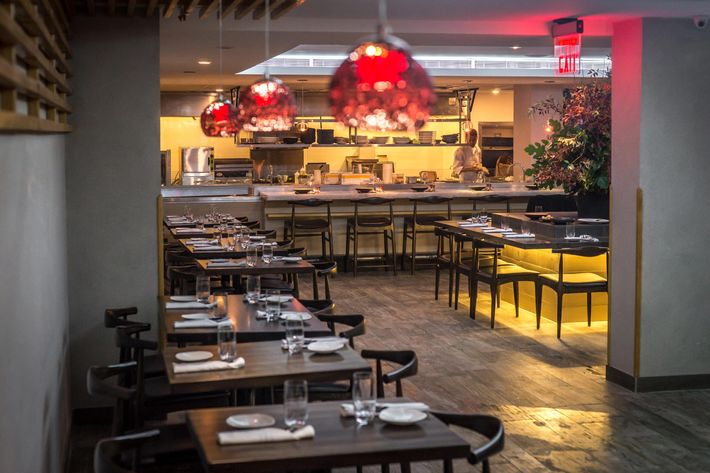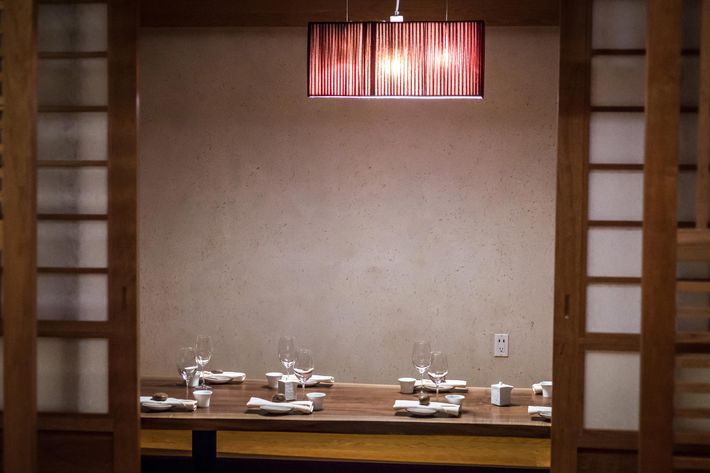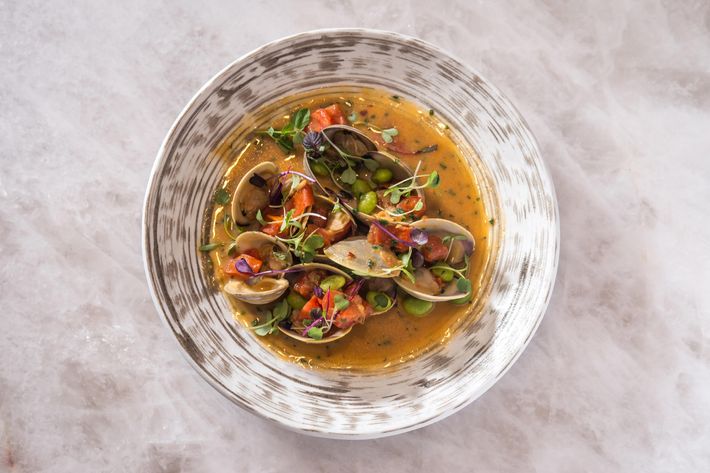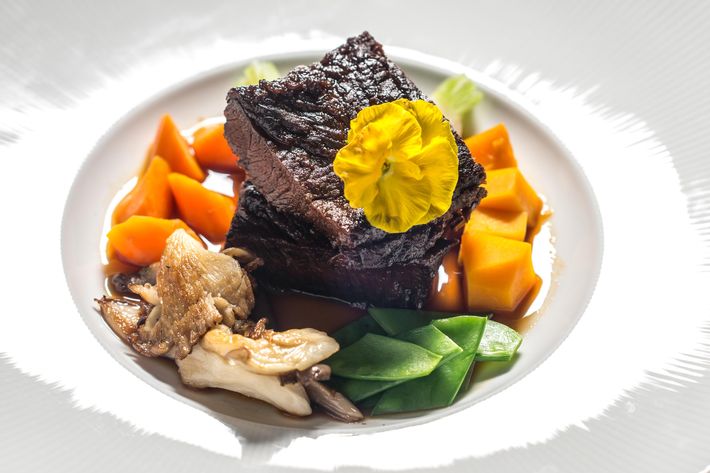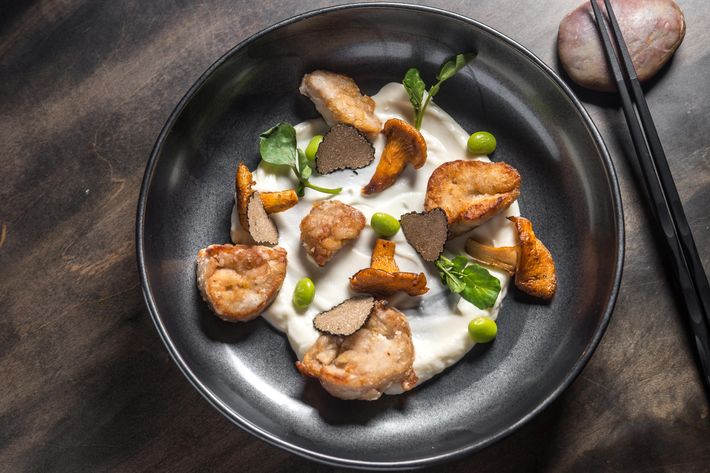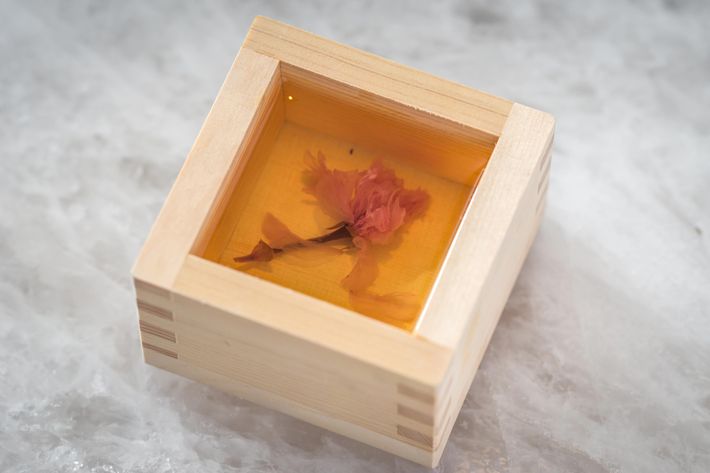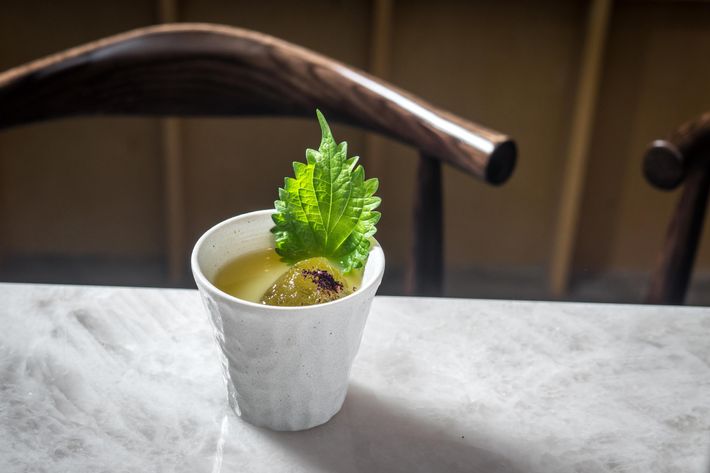 Bar Seki, 365 West 46th St., 212-262-8880
Menu [PDF]