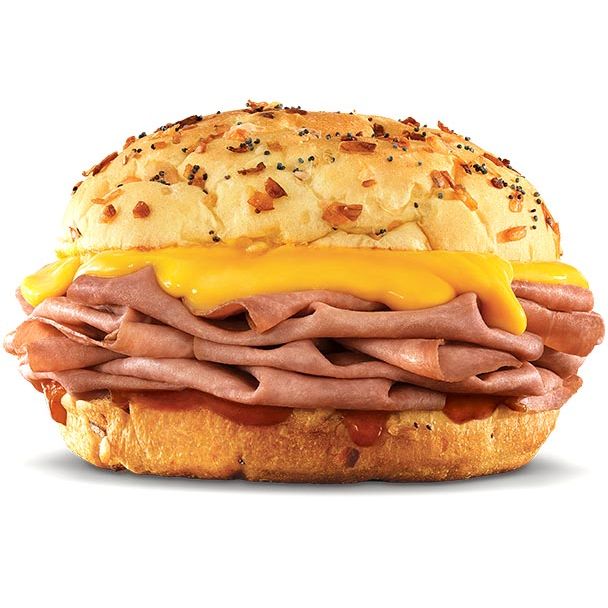 Here come the meats.
Photo: Arby's
Arby's, the Midwest-based sandwich-ish chain mercilessly berated by Jon Stewart, thinks it's time New Yorkers decide for themselves how to feel about things like "Meat Mountains." A rep tells the Times that the company's been secretly at work on a midtown store, and it will open "in a few weeks" at 40th Street and Eighth Avenue, very near the behemoth first Chick-fil-A and just a short walk, it turns out, from the Daily Show offices.
Arby's actually once had a location in the city, the Times reminds everyone. It was in the food court at Manhattan Mall, an enormous 13-story mall at 33rd Street and Sixth Avenue, and it went under in 2008. The chain is ready to try again, though, partly because it's had a killer past year. Yesterday, its quarterly earnings statement came out, and it showed sales at established stores are up 10 percent.
People always wondered if the Daily Show's Arby's hathos wasn't some sort of clever marketing stunt, because it sure helped business — as Arby's recently put it, "We are back in the conversation."
[NYT]