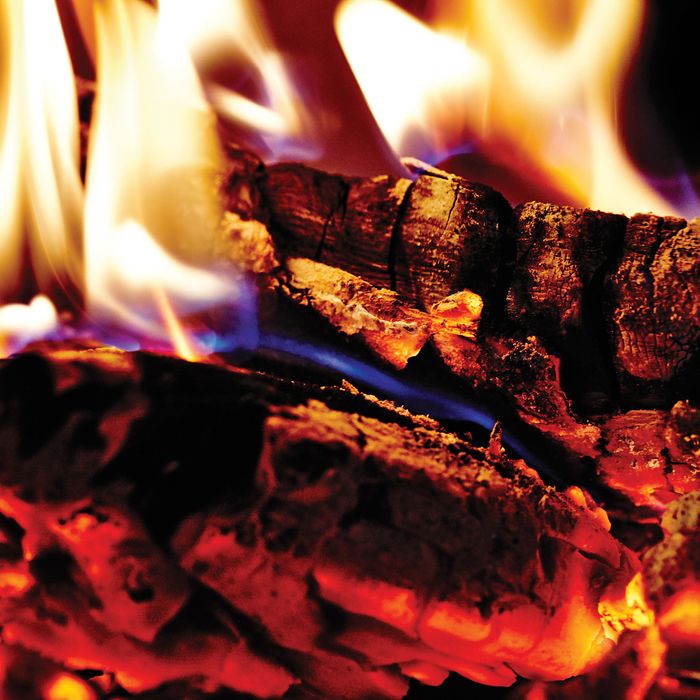 Faro's wood oven.
Photo: Bobby Doherty/New York Magazine
This fall, it looks like just about every chef in town is going to be cooking in, over, or around a roaring wood fire. That includes Missy Robbins at Lilia, Dan Kluger at his yet-to-be-named 8th Street spot, Jonathan Waxman at Jams, Laurent Tourondel at L'Amico, and April Bloomfield at Salvation Burger, not to mention the Montreal-style bagel mavens at Black Seed.
Clearly, this isn't a new technique — more like the oldest. Homo erectus cooking methods aside, Waxman's mesquite-fired grill at the original '80s-era Jams was a large part of its California-cuisine identity, and Frank DeCarlo paved the way for this generation of fire-starters at his pioneering Peasant 15 years ago. But the method's primal appeal continues to grow, as much a function of the Neapolitan-pizza boom as a pendulum swing from molecular gastronomy's laboratory vibe to rustic hearth cooking. Stacked-up cords of oak and hickory have become something of a restaurant-design motif, and dining rooms are increasingly perfumed with the alluring scent of wood smoke.
For chefs, wood grills and ovens provide the challenge of mastering a volatile heat source; like manual espresso machines, they require skill and constant vigilance. But they're also much more versatile than their simplicity might suggest. At Bushwick's four-month-old Faro, Kevin Adey uses his wood oven to cook everything from bread crumbs to beetroots. Proteins sizzle in cast-iron pans placed on the hearth; vegetables are encased in protective, disposable dough and chucked in the fire; salt-cured egg yolks are slow-smoked overnight in the embers, then shaved atop gnocchi alla Romana. Adey stacks his handmade plates low enough on the open kitchen's counter to keep the view of the oven unobstructed. He'd never feel the same way about high-tech equipment like sous-vide immersion circulators. "What would you rather look at?" he asks. "A plastic bag bobbing in a pot of water or a blazing fire?"
*This article appears in the September 7, 2015 issue of New York Magazine.