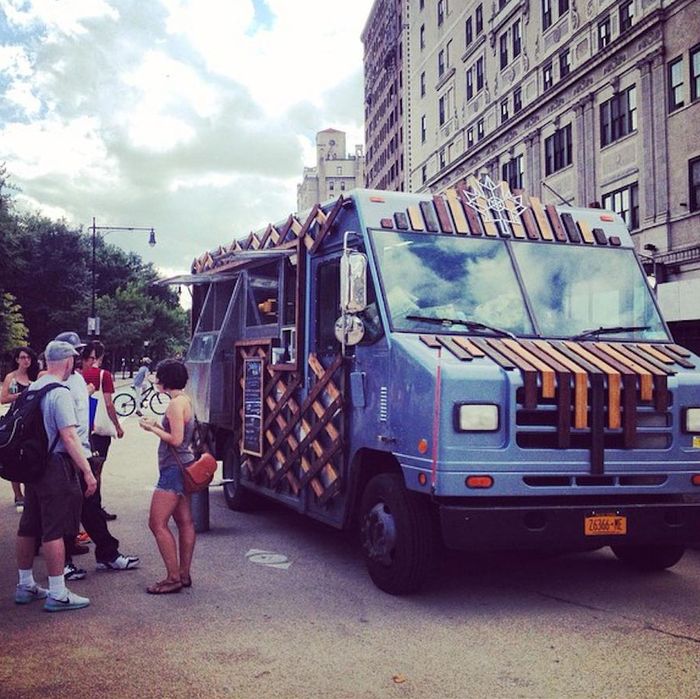 Snowday also won the People's Choice award.
Photo: Snowday Food Truck/Instagram
Over the weekend, at the 11th annual Vendy Awards at Governors Island, several street-food vendors prevailed: Snowday — Drive Change's food truck that trains and employs formerly incarcerated youth to cook maple-syrup-themed foods — won the two top prizes, the People's Choice award and the Vendy Cup.
Coney Shack Tacos, which specializes in Southeast Asian–inspired tacos, got crowned Rookie of the Year, while Home Frite (hand-cut French fries) won Best Market Vendor. Best Dessert went to Doughnuttery (cake doughnuts), and Best Street Drink to Renegade Lemonade — a vendor that offers inventive flavors of lemonade, like peach-mint and watermelon-jalapeño.
Congrats to all! And remember that the Vendy Awards benefit the Street Vendor Project at the Urban Justice Center, which provides advocacy and legal services for nearly 2,000 food vendors, so everyone's a winner, right?