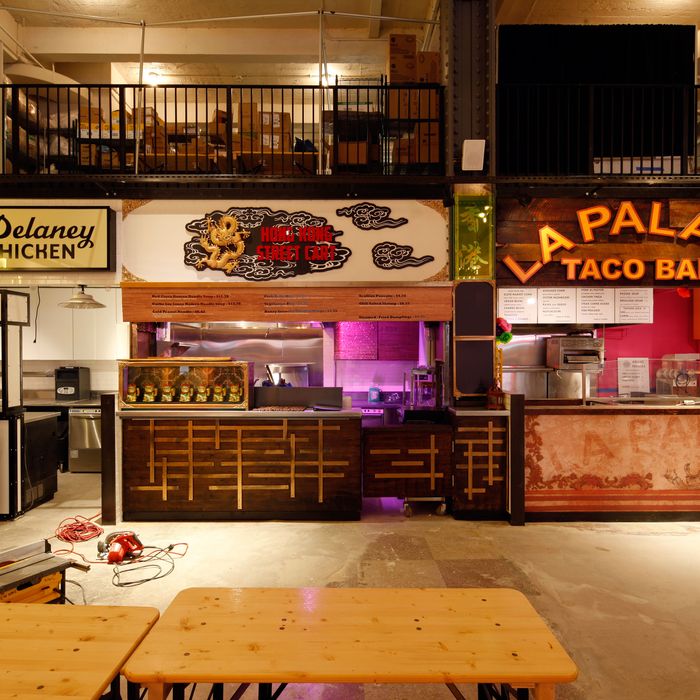 There are 21 vendors in total.
Photo: Melissa Hom
With Gotham West Market, City Kitchen, and the Plaza Food Hall, there's no shortage of midtown food marketplaces. But UrbanSpace — the same company behind wildly popular Mad. Sq. Eats — has assembled a stellar lineup for its first permanent venture, UrbanSpace Vanderbilt.
The 12,000-square-foot food hall occupies the ground floor of a tower at 230 Park Avenue and brings together 21 different vendors. This is no small feat: It's the first time Roberta's has opened in Manhattan (or expanded at all), and the same goes for Mimi's Hummus. Here's the complete lineup:
Amali Mou: a modern Greek restaurant that specializes in housemade gyros, mezes, and salads, and will serve Greek wines.
A.B. Biagi: a second location of the Nolita gelato shop, which offers Brazilian flavors as well as vegan options.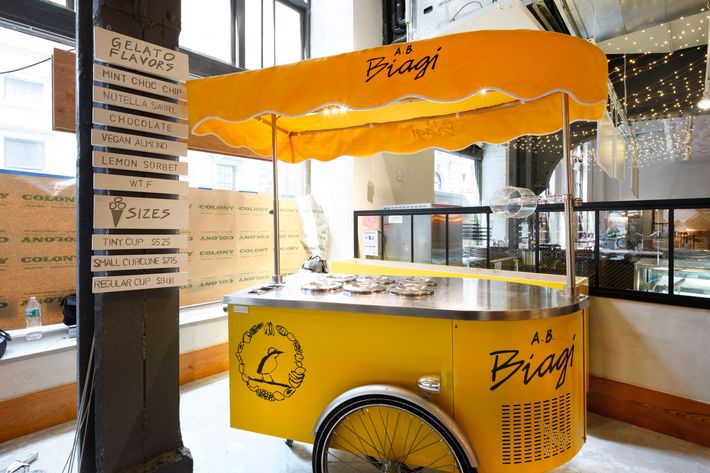 Asiadog: hot dogs with Asian-inspired toppings, like Japanese curry and kimchee apples.
Bangkok B.A.R.: a Thai street-food spot that will serve original family recipes.
Bar Suzette: the Chelsea Market–based crêperie, which has added a delicious-sounding "French-onion-soup crepe" to its menu.
Delaney Chicken: BrisketTown's Daniel Delaney's fried-chicken concept.
Dough: Fany Gerson's beloved doughnut shop.
Hong Kong Street Cart: ramen, honey-sriracha chicken wings, pork buns, and peanut noodles.
La Palapa: a "Mexico City-style" restaurant with tacos, quesadillas, and frozen sangria.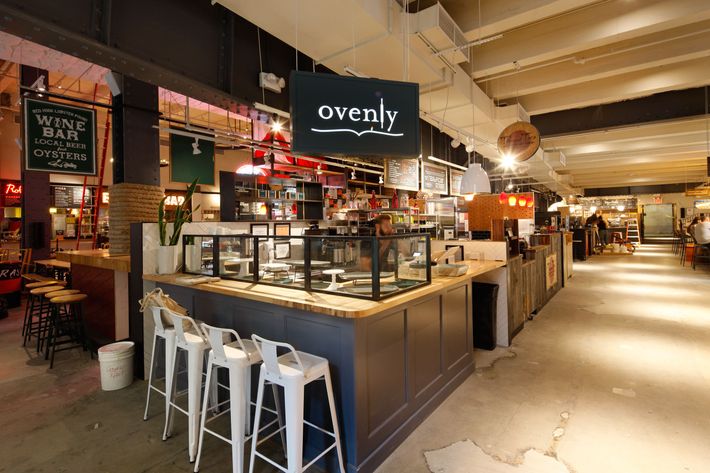 Maiden Lane: a second location of the East Village restaurant, which sources the highest-quality tinned seafood.
Mayhem & Stout: sandwiches featuring slow-braised meats.
Mimi's Hummus: a second location of the Ditmas Park Mediterranean restaurant.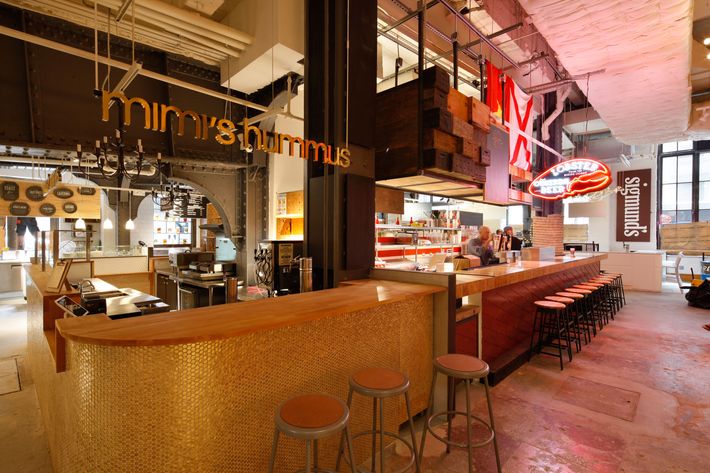 No. 7 Veggie: a brand-new brand extension of No. 7 Sub, which will serve double-decker broccoli tacos and, of course, a veggie burger.
Ovenly: another outlet for the Greenpoint bakery's excellent (vegan!) salted chocolate-chip cookies, plus cakes and other pastries.
Red Hook Lobster Pound: the famed lobster-roll spot will also serve oysters and beer and wine.
Roberta's: It requires no explanation.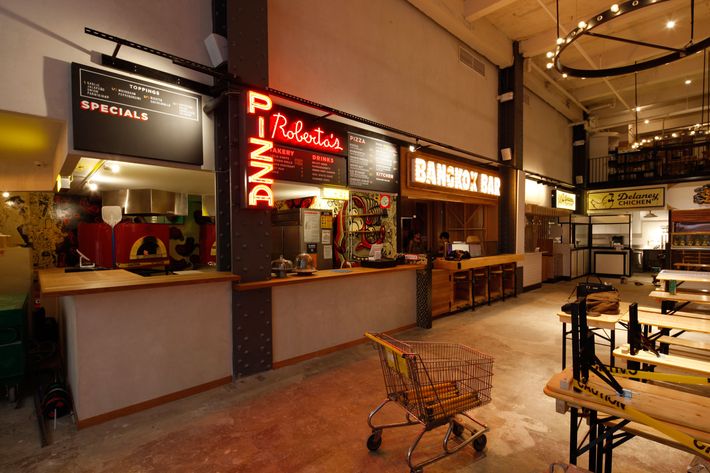 Sigmund's: an artisanal pretzel shop.
Sips & Bites: specialty toasts, salads, and hot foods — the ideal lunch spot.
Takumi Taco: a Japanese-meets-Mexican concept that will sell burritos, curry-beef rice bowls, and a signature dish of Japanese nachos.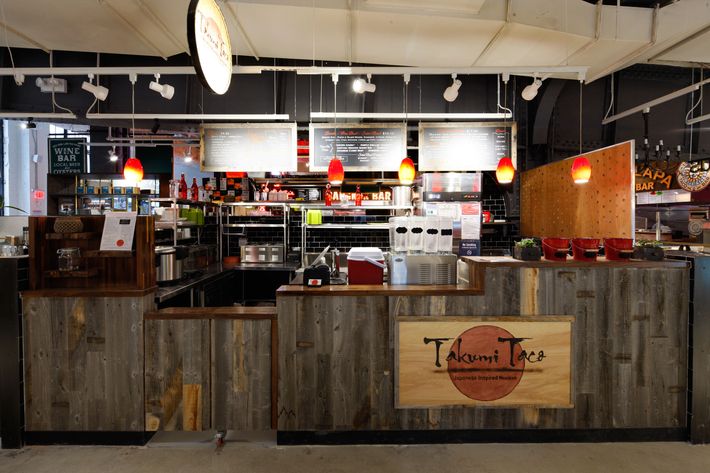 Toby's Estate: the small-batch Brooklyn roaster.
Two Tablespoons: healthy, vegetarian, gluten-free dishes like shakshuka and a "power bowl."
The food hall soft-opens on September 14, and the official opening day is September 17. There will be service Monday through Friday, from 7 a.m. to 9 p.m., and on weekends from 9 a.m. to 5 p.m. Consider this a midtown lunch game changer.
UrbanSpace Vanderbilt, 230 Park Ave. (at the corner of Vanderbilt Ave. and 45th St.), 646-747-0822