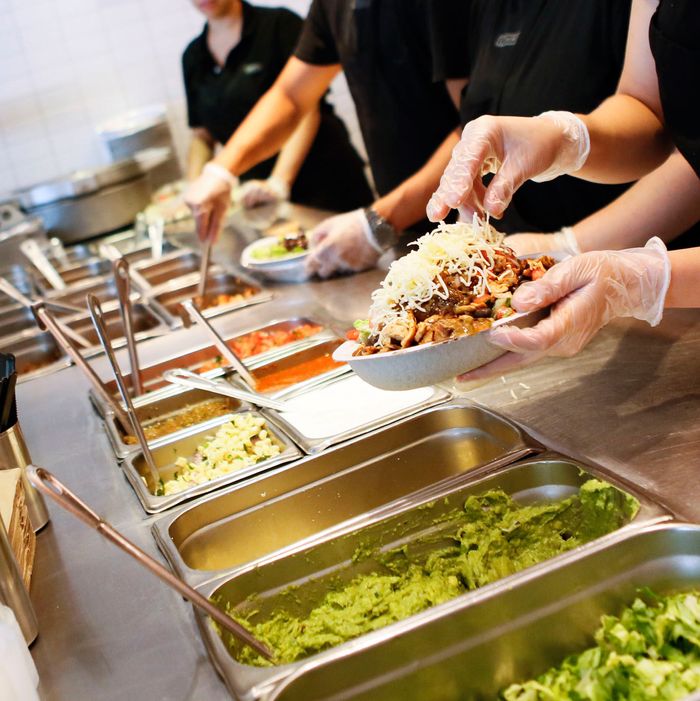 Skip the tomato salsa, please.
Photo: Patrick T. Fallon/Bloomberg via Getty Images
Minnesota health officials say grody tomatoes were behind the Great Chipotle Salmonella Outbreak of 2015. The number of sick people continues to climb — it's now up to 64 cases, stemming from 22 Chipotles in the state. The Minnesota Department of Health imagines it'll grow higher still, and nine people have been hospitalized (though they're all recovering just fine).
As both the chain and the state have been reassuring people since the get-go, the tainted product has been destroyed. Moreover, Chipotle has switched to a new supplier, and a Department of Health spokesman courageously ate a Chipotle burrito and survived to tell everyone about it, proving there's no danger.
None of this has stopped sick people from suing the company. At least two are so far — one woman who wants at least $75,000, so it seems, because she got diarrhea, and another who wants unspecified damages but appears to have the stronger case because she wound up hospitalized twice and with blood clots.