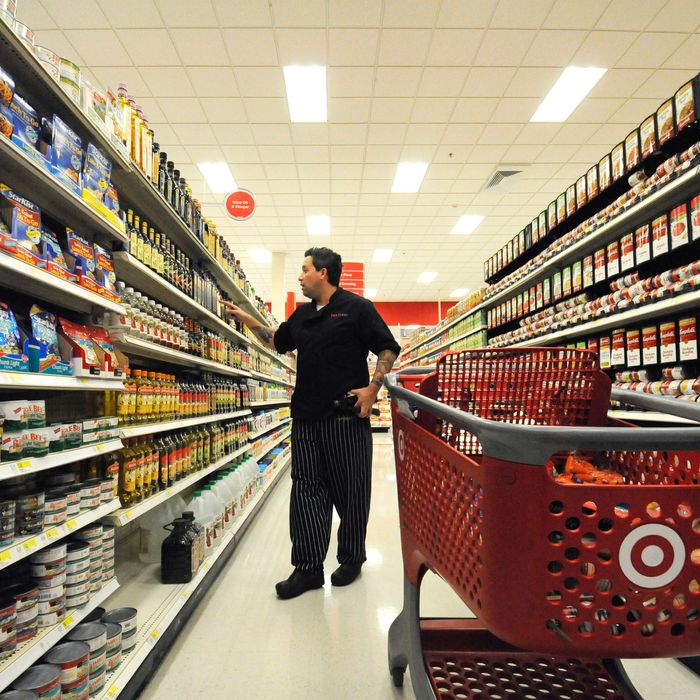 You'll buy more toiletries if you're buzzed.
Photo: Andrei Jackamets/NBC/Getty Images
It sounds like Tarjay wants to try giving stores a dose of la sophistication (that's French for sophistication): The company confirms that a new store opening next month in Chicago has applied for a liquor license that would let shoppers drink glasses of beer or vino from, say, tables at an in-store café. Target isn't saying much about the concept yet, but it dovetails pretty well with recently announced plans to make grocery sections more upscale, partly by improving what's sold under its private-label brands.
The idea also makes sense given Target's plans this fall to debut new fast-casual café spaces, like Freshii. It doesn't take a marketing genius to recognize those spaces will be more alcohol-friendly than a snack bar with a giant popcorn machine. Combine this face-lift with the private-label push, and maybe soon those trips to stock up on dryer sheets and Hanes socks will end with Archer Farms lager on tap.
[USAT]