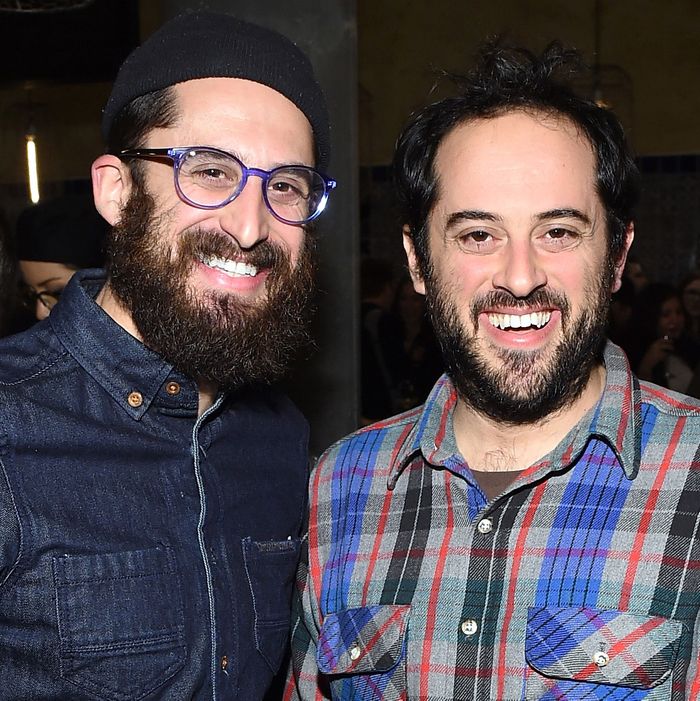 Caught.
Photo: Larry Busacca/Getty Images
Max and Eli Sussman have spent the summer cooking at Ruschmeyer's in Montauk — what Grub imagines is a great gig, filled with beach bonfires and beautiful Hamptonites. It seems, though, that the Sussman brothers are having a bit too much fun: After throwing a party on the beach, the chefs decided to skip the important cleanup part, and left a gross display of trash, food, alcohol, and a still-burning fire in their wake.
It didn't take long for a neighbor to discover the mess, snap a few photos, and inform the local police. Locals identified the Sussmans as the culprits, funnily enough, because they posted a since-deleted video on Instagram with the caption "This party bout to be the jump off! I watched the mtv music awards last night so I know the jump off is a cool thing kids say still." It was only after someone commented, "Next time you leave a mess I'm gna [sic] drop all that shit off in your house. #kooks," that the Sussmans replied with an apology.