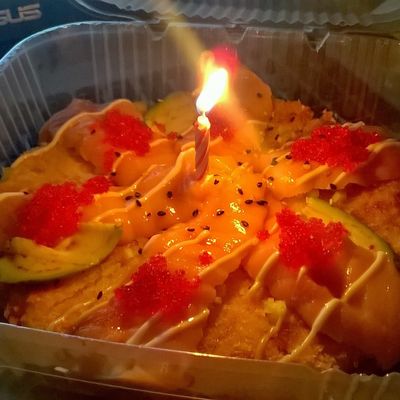 Birthdays should be special, but that wasn't shaping up to be the case for a man in Canada: He'd just been relocated to faraway Nova Scotia for his job, and on his first day at work, he blew a tire and got a parking ticket. He figured he'd at least earned some "feel-good sushi" for his 29th birthday, so he placed an online order with Fujiyama Sushi in Halifax, half-jokingly writing "Happy birthday to me?" in the comments.
Employees saw the note and made a spiffy tweak to his order for a "sushi pizza":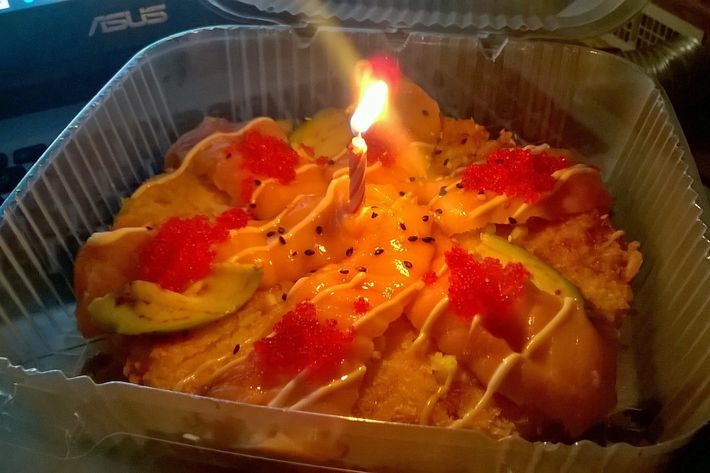 "I was thinking that our sushi pizza looks like cake, and we have a candle here," owner Chris Lin explained. As a bonus, the staff threw in seaweed salad and miso soup, plus doodled on basically every possible surface: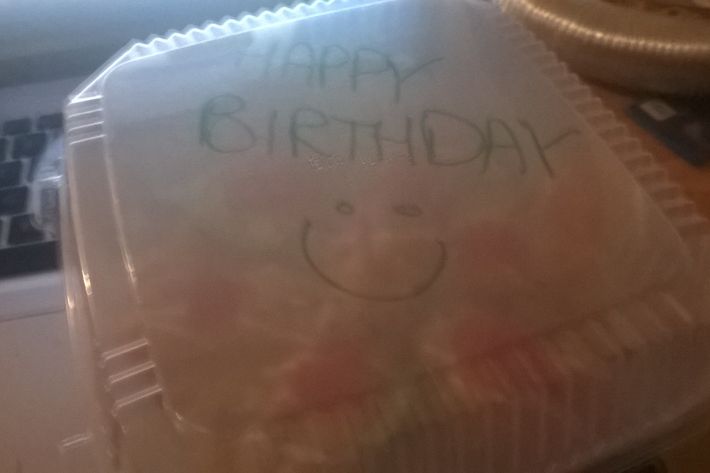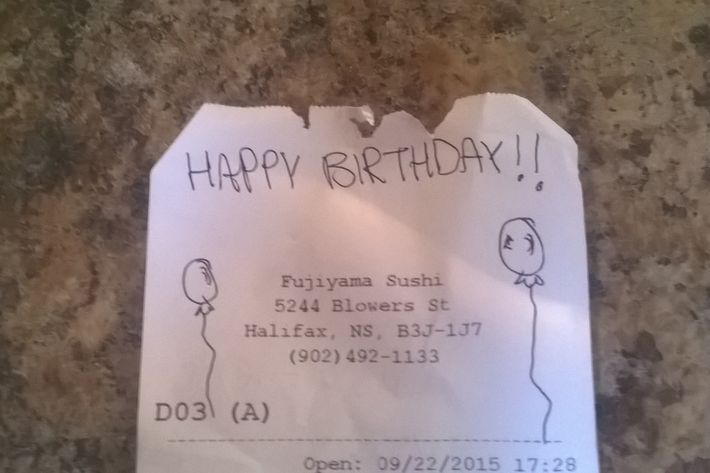 The happy customer, who posted the pictures to Reddit, says the restaurant has won itself a new regular:
I may have cried big gopping man tears in front of my 7 year old when I opened the box. My son lit the candle for me (he was stoked to be able to help) and I made a little birthday wish for clear sailing in the future.
[CBC]