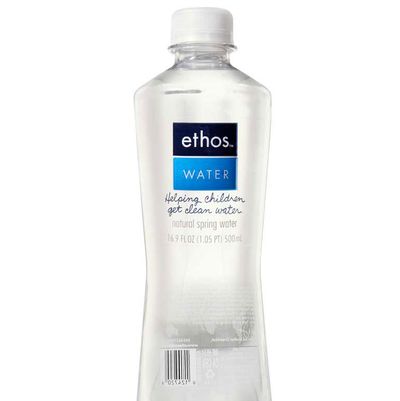 After news broke in April that Ethos Water was using California's bone-dry water supplies in its mission to alleviate worldwide thirst, Starbucks promised to switch to a water source within six months that isn't in a region experiencing "exceptional drought" conditions. Sadly, for California supplier Sugar Pine Spring Water, this meant no more Ethos business, which was bad enough, but this week, agents from the State Water Resources Control Board revealed that surveillance cameras captured 99 Sugar Pine tanker trucks filling up with its water, despite explicit instructions to not do so.
California has now issued a cease-and-desist letter, and Mother Jones reports that this marks California's first punitive action against a water supplier since declaring a drought emergency 19 months ago.
The most enraging part is that the state apparently instructed Sugar Pine to stop as early as 2014. The company defied that order and continued draining water that ultimately feeds into the city of San Francisco's supplies. The Water Resources Control Board says fines will begin soon if Sugar Pine doesn't comply. Additionally, the state's Division of Water Rights has recommended slapping Sugar Pine with a $224,875 fine for disregarding the very clear original instructions.
[MoJo]