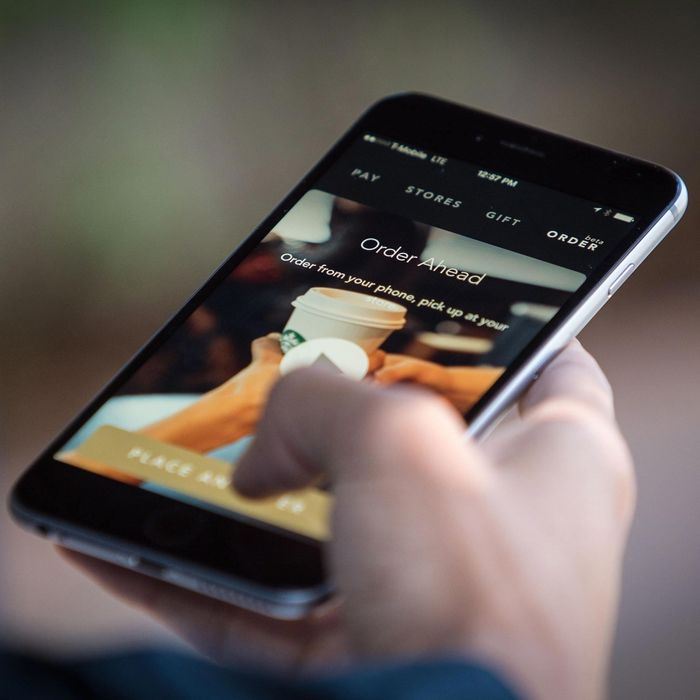 Preordered drinks get a sticker ID code, so no more egregious misspellings, either.
Photo: Starbucks
Ordering a coffee just got even easier: Starbucks's mobile preordering system finally went nationwide today, after months and months of limited rollout. What this means is customers can place orders ahead of time for their complicated triple Venti, two-Splenda, with-whip whatevers, then theoretically never wait in line again at any of the chain's 7,400 company-owned stores (i.e., not one of those found inside a Barnes & Noble or Target).
The app itself will predict a proper pickup time, based on how busy the chosen location is, and you can just waltz right up to the bar counter. And since Howard Schultz has called mastering the preorder app a necessary precursor to rolling out mobile deliveries, expect Starbucks on-demand to be not terribly far off, either.
[USAT]