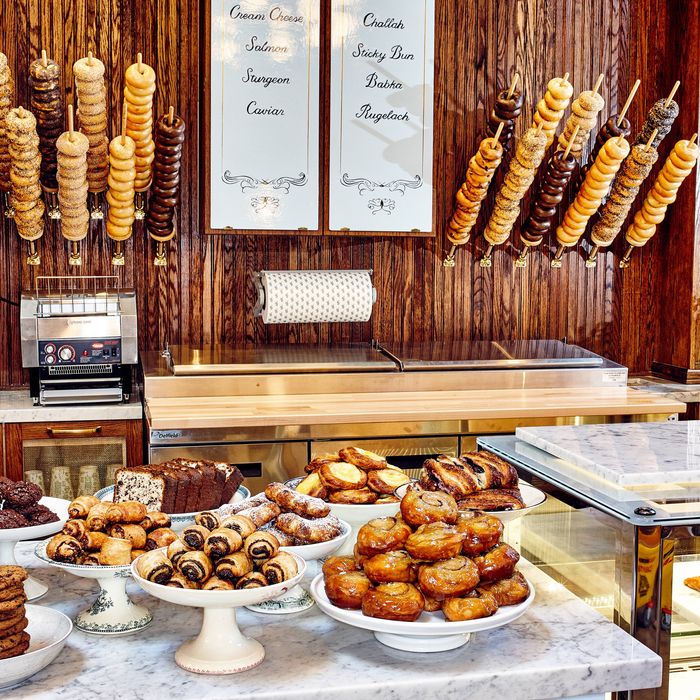 They're ready for you.
Photo: Bobby Doherty
The year of the bagel has officially has arrived: As of this morning, Sadelle's — the bagel bakery, neo-appetizing store, and bistro from baker Melissa Weller and the Major Food Group — stealthily opened the doors to its retail bakery, with its current hours running from 8 a.m. to 3 p.m. (The full restaurant menu will be available starting next week.)It's been a long time coming for fans of Weller's very excellent bagels, who have been waiting patiently for their return since the ex-Roberta's baker closed up shop at Smorgasburg back in 2013. There will be a lot more than bagels, of course, including some beautiful-looking babka, but given that's it's not even 10 a.m. yet, Grub believes the power move would be to start your day off with an everything bagel and lox.
This post has been updated to indicate that only the retail bakery counter at Sadelle's opened today.