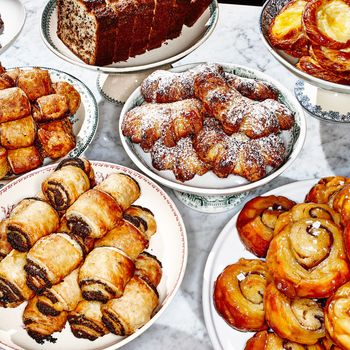 The kind of spread everyone's looking for.
Photo: Bobby Doherty
As any Major Food Group groupie can tell you, Sadelle's debuted its retail counter late last week, causing bagel mavens to rush in like wildebeests during the rainy season, then closed down over the long weekend for some additional staff training. As of this morning, though, Sadelle's is back in business. Bagels and babkas are the hottest tickets, but there are many more dusty relics of the Jewish baked-goods repertoire that Melissa Weller is attempting to revive, not the least of which is the seldom-seen chocolate-chip loaf. The upscale-coffee-shop-bistro part of the operation is scheduled to open tomorrow. Until then, take a look at Weller's impressive pastry panoply.
Chocolate babka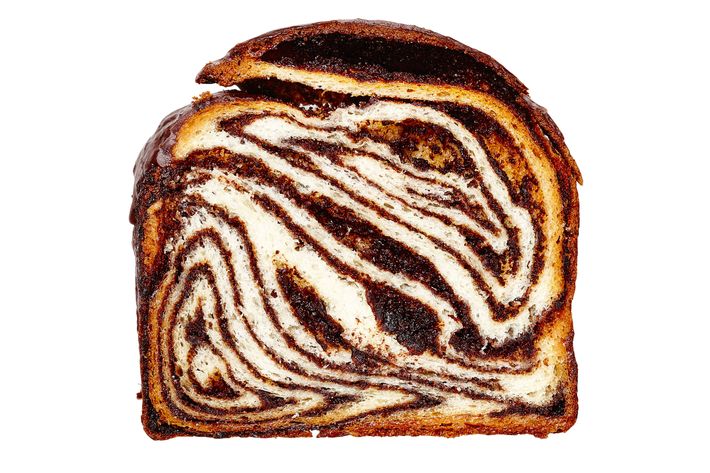 Weller says it was more challenging to get the babka right than it was the bagels. She's been working on the recipe for a couple of years, trying to strike the perfect balance of chocolate flavor and buttery pastry and avoid the bane of all babka fanatics — a hollow center. After many iterations, she decided to buck the current trend toward laminated dough popularized by Breads Bakery and use a traditional babka dough. The filling is a mix of milk and dark Valrhona chocolate. It comes in raisin-walnut, too.
Cheese Danish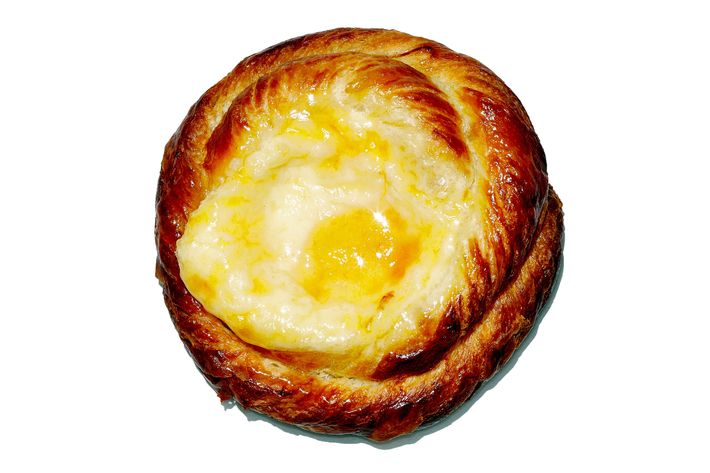 You know how when you take that first bite of a Danish and all you get is the pastry and it's a bit of a letdown? Not so with Sadelle's version. Weller has bumped up the typically stingy amount of filling and reengineered the design so you get a little of the Salvatore Bklyn–ricotta-and-cream-cheese blend in almost every bite. A significant breakthrough for long-suffering Danish pastry eaters.
Fruit-and-cheese Danish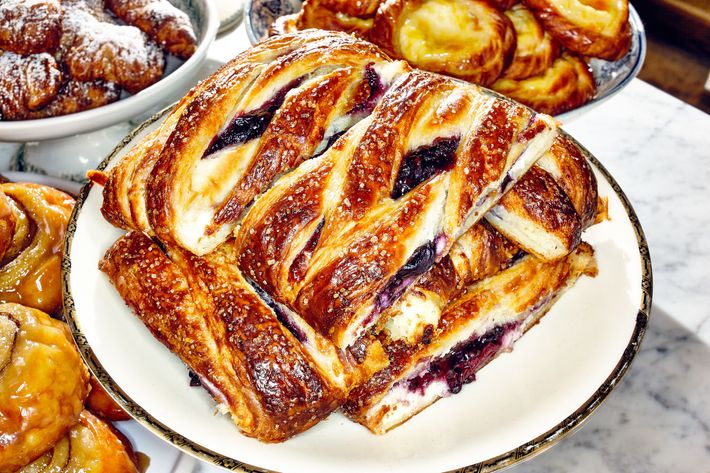 The same no-skimping-on-the-filling approach as the cheese Danish, but with braided dough.
Sticky buns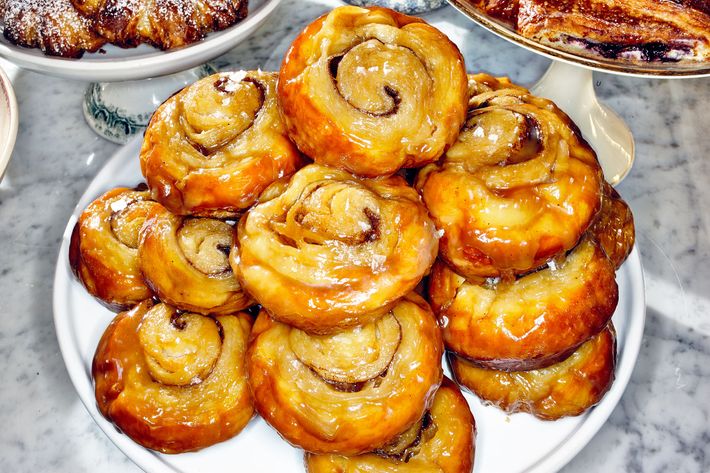 Stupendously sticky and sea-salt-sprinkled, these are the sweet morsels that Weller introduced at Roberta's and made her a household name among sugar fiends and dental technicians all over town.
Poppy-seed rugalach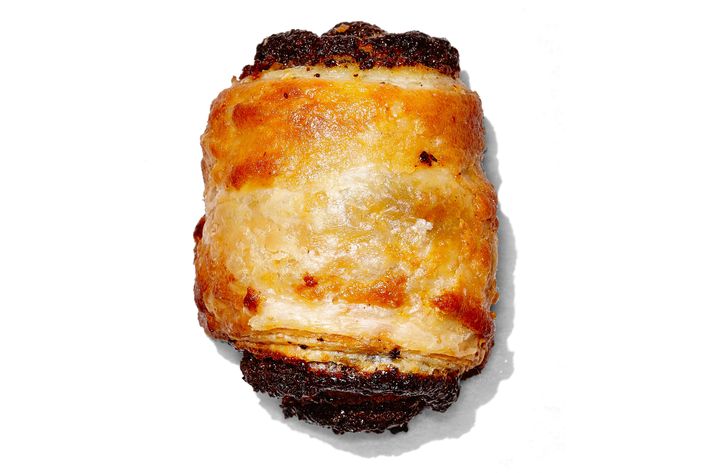 These are made in the traditional manner, except for one inspired innovation: The filling is actually ground poppy seeds stirred into a custard.
Raspberry-walnut rugalach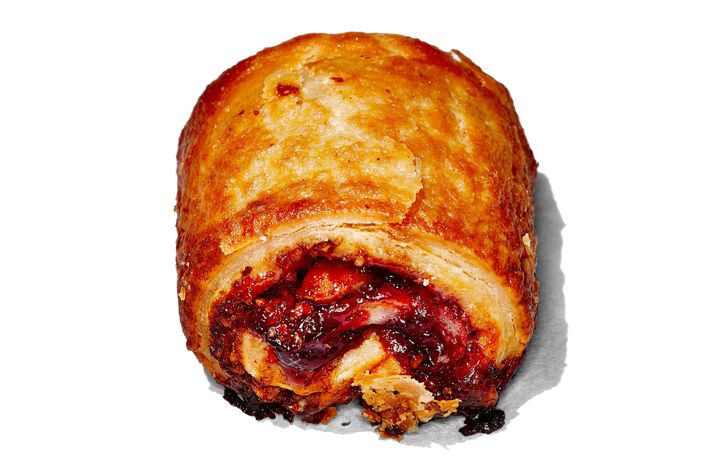 Bear claws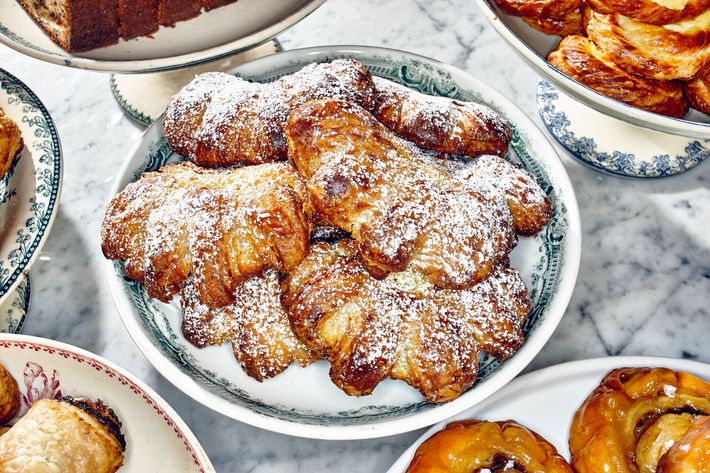 If anyone can bring back the bear claw, it's probably Weller. Her version is basically a split croissant dipped in simple syrup, layered with almond cream, and baked a second time.
Chocolate-chip loaf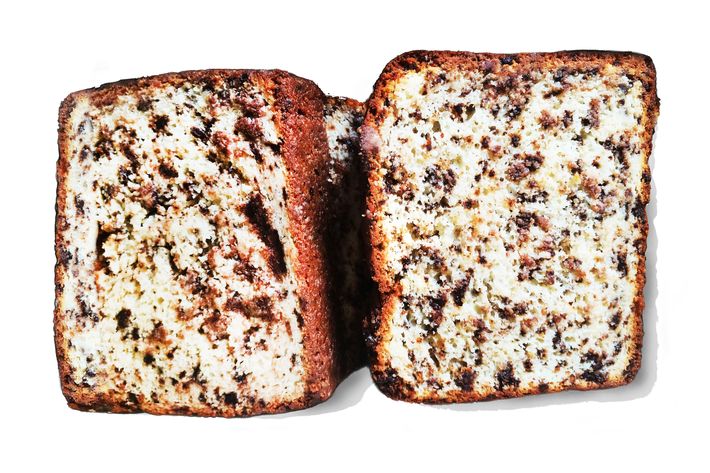 This might turn out to be Sadelle's sleeper hit, inspired by the popular rendition at Walls' Bake Shop, a Five Towns landmark. Weller's version is a cross between that venerable confection and a ricotta loaf cake she'd been testing.