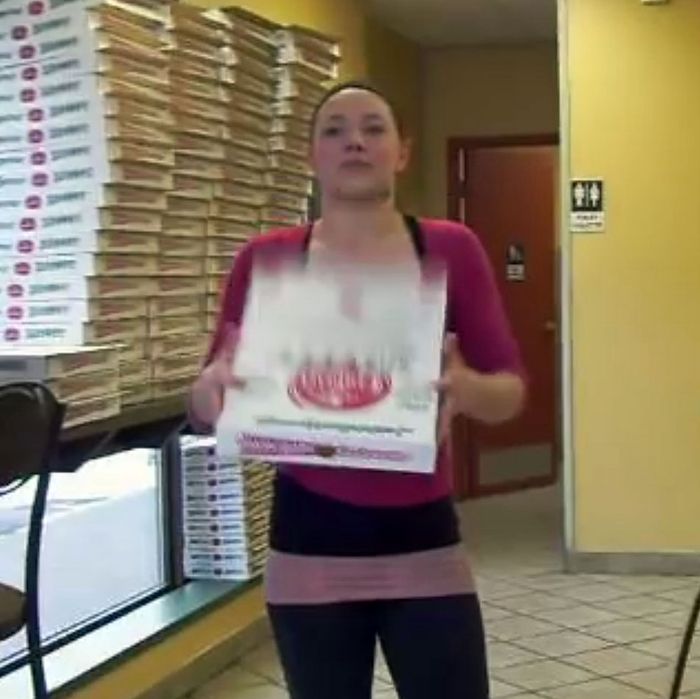 Breanna Gray worked at her local pizza joint for seven years — plenty of time to realize she had a knack for folding boxes crazy fast. Here's "unskilled labor" at its best:
The video, shot by her fanboy brother, is rapidly approaching 1,000 comments on Reddit. It's like the more one's exposed to box folding, the more mesmerizing it manages to become — sort of like reaching hour three in one of those ocean-wave CDs.
For the full experience, Grub suggests following Breanna's clip with this greatest hits of ridiculously fast box assembly — relax and let the muscle memory wash over you.
[Reddit]