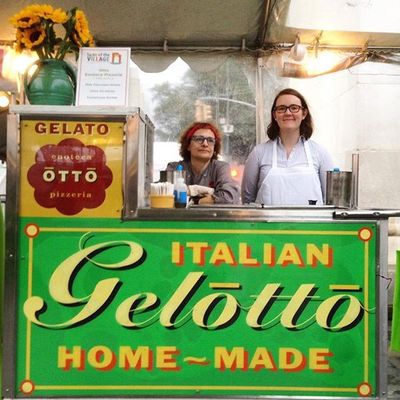 Twelve glorious years.
Photo: Otto Pizzeria
Meredith Kurtzman, one of New York's most revered pastry chefs, will leave Mario Batali's Otto at the end of September after working there for 12 years. She developed the dessert program there around gelato and brought little-seen flavors, like olive oil, into the spotlight. Kurtzman's also the queen of the sundae: Right now the Otto menu includes a "Black & White" one composed of mint-chocolate-chip and crème-fraîche gelati, hazelnut croccante, chocolate sauce, and caramel crema. There's no word on what she'll do next, but Grub's not-so-secretly hoping she opens her own ice-cream parlor.