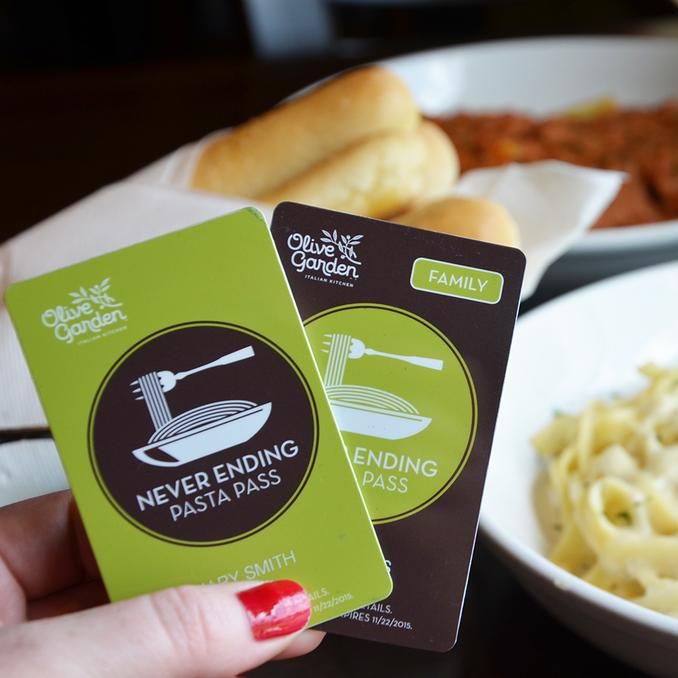 The breadsticks and Coca-Cola refills never end, either.
If the crashed website during the first release is any indication, it's probably best to wrap up your olivegarden.com perusing before 2 p.m. today, because at that undignified moment the Never Ending Pasta Pass goes back on sale.
The website is selling just 1,000 of them again, and they're still $100 apiece. It's likely that a ton will end up on eBay anyway, but there's one big upgrade this time around: A $300 "Family Pass" entitles not just the cardholder to bottomless pasta bowls from October 5 to November 22, but also up to three table mates.
Olive Garden's vision for the pass seems to have gotten an upgrade this time, too. Last time the company merely said of the promotion, "What we're trying to do is get some attention." This time the branding has elevated to "a manifestation of Italian generosity."
[AP]