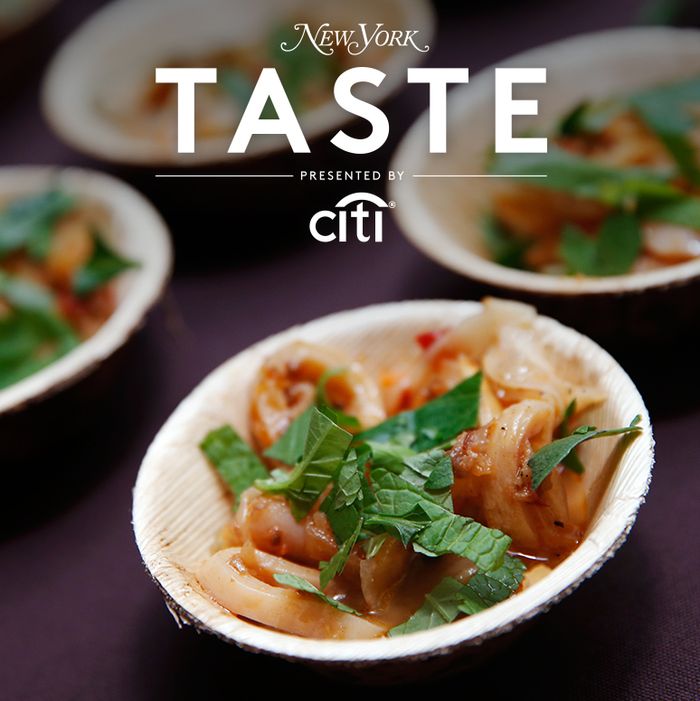 Tickets are on sale today.
Every fall, New York Magazine rounds up a veritable cornucopia of impressive chefs and bartenders for an annual gala devoted to eating and drinking. This year, New York Taste Presented by Citi will be back on November 10, and Gillian Duffy has lined up a roster that includes Upland's Justin Smillie, Bâtard's Markus Glocker, Marcus Samuelsson from Red Rooster and Streetbird Rotisserie, Daniel Eddy of Rebelle, Laurent Tourondel (who just opened L'Amico), Toro's Ken Oringer and Jamie Bissonnette, and plenty of others. Drinks, meanwhile, will be handled by the likes of Julie Reiner and Audrey Saunders.
The whole thing goes down at the Waterfront Building on Eleventh Avenue, and tickets are available as of today: $100 gets you in via general admission, or for $195 you can get VIP access an hour earlier, access to the VIP lounge, and a special VIP gift bag. The most important part: Either option grants you access to all you can eat and drink, prepared by some of the most talented chefs in the city.