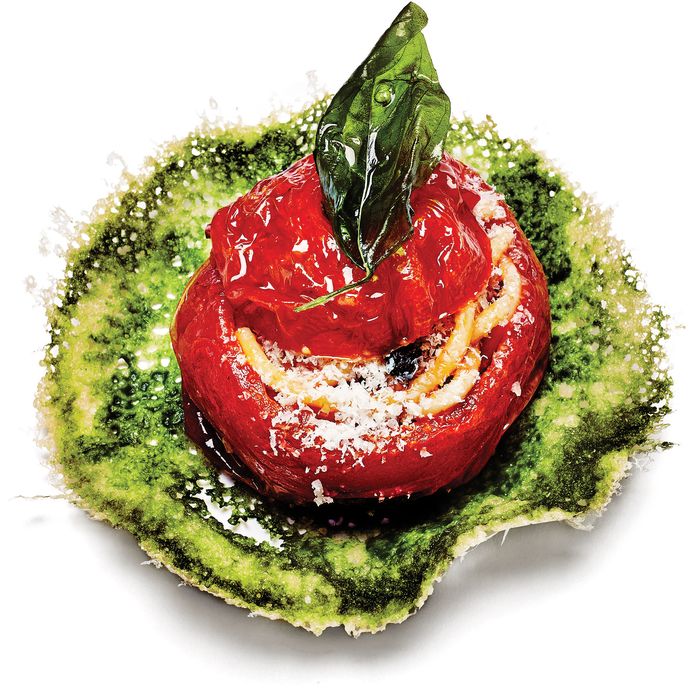 Photo: Bobby Doherty/New York Magazine
Most Italians are traditionalists when it comes to how they cook their pasta (al dente) and how they sauce it (minimally). Mulino a Vino chef Massimiliano Eandi, on the other hand, takes the sort of avant-garde approach to spaghettoni al pomodoro that you might expect from a disciple of Davide Scabin, the Piedmontese modernist who's a partner and guiding culinary spirit at this Chelsea wine bar. Eandi maximizes the flavor of the tomato by using its pulpy liquid to rehydrate the dried pasta (which never sees a pot of boiling water) and its outer shell as a cooking vessel. The classic accompaniments (garlic, basil, grated cheese) take the interpretive forms of a frico slicked with basil purée and a black-garlic garnish.
Mouse over or tap the image to read more.
On the menu at Mulino a Vino; $12; 337 W. 14th St., nr. Ninth Ave.; 855-343-4513.
*This article appears in the September 7, 2015 issue of New York Magazine.