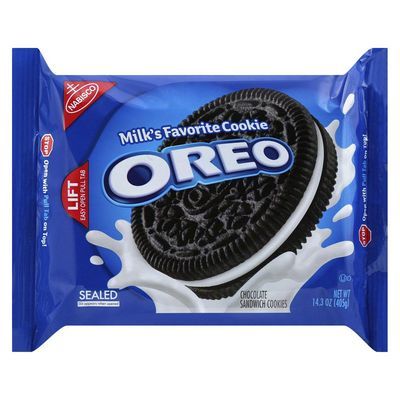 Next up: Superfood Double Stuf.
Consumer demand for better-for-you snacks is converting yet another junk-food conglomerate into a "healthy"-snack-maker. Mondelēz, the company to thank for Oreos, Ritz, Tang, and Chiclets, is turning over a new leaf — following the lead of Kellogg's and General Mills, it should be noted.
Mondelēz says that by 2020 at least half of everything it makes will be the H-word. (Nice knowing you, Barny cake bar.) This cleansing process will involve simplifying ingredients in products, and executives say they plan to devote 70 percent of R&D; over the next five years to making healthy new products or making current foods healthier, i.e., purging them of unnatural ingredients. Expect the next couple of Oreo spinoffs to include surefire favorites like Seven-Grain Almond Butter Oreos and Superfood Double Stuf.
[AP]