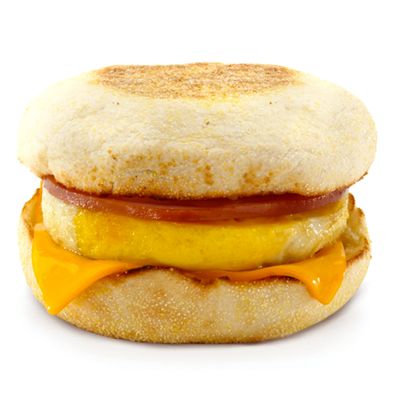 Breakfast for dinner.
Photo: McDonalds
It required a "task force," but McDonald's is finally rolling out all-day breakfast nationally on — mark it down, McMuffin fans — October 6. Franchisees approved the move in a vote last week, and it will affect all 14,300 of the Golden Arches stores in the States. Though, it appears some stores aren't even willing to wait that long:
Breakfast has remained strong for McD's, while the company overall has suffered, and McDonald's USA president Mike Andres bills the rollout as nothing short of "the catalyst for our turnaround." Specialized equipment will make it possible, though the all-day breakfast menu won't expand beyond the limited offerings McD's served in test markets earlier this year: That means core items like sausage burritos, hot cakes, and either biscuit sandwiches or Egg McMuffins depending on the region.
Chrissy Teigen, for one, is really, really excited:
[WSJ]